"Battle for Cash" Top 20 Investment Clubs for Nairobi Study tour

The Top 20 Investment Clubs in the recently concluded dfcu 'Battle for Cash' Investment Clubs Competition flew out late last week for a study tour in Nairobi. The flag off was presided over by Mr. William Sekabembe, dfcu Chief of Business and Executive Director.
The three-day study tour will cover areas like investment club formation, set up and management; Designing and Executing a Successful Investment Strategy; Compliance with laws and regulations; Funding your investment project and practical tips from the top four investment clubs in Kenya.
Between June and August 2017, dfcu Bank had teams going round the country carrying out regional saving and financial literacy workshops. Some of the topics covered included; Why and how to save; where to invest money so it can grow, things to think about when thinking of investing and so much more. This was aimed at changing the perceptions and attitudes about money, savings and investments.
dfcu Bank received applications from close to 200 Investment clubs across the country. The applications were independently vetted by PwC who were able to zero down to 20 clubs that entered the TV competition.
As part of the application process, clubs were tasked to develop a Business plan for an innovative investment project. So at the start of the show all shortlisted 20 clubs had to defend the business plan they wrote to a panel of judges to make it to the next show. The clubs were trained in different aspects and assigned weekly tasks to demonstrate their ability to put into practice what they had been taught.
Geneber Outspan Organic Farmers who were the overall winners in the competition walked away with UGX 25 million and coming in second, The Peak Investment Club won UGX 15 Million. The third winner Sikyomu Development Organisation got UGX 10 Million while the fourth and fifth clubs both got UGX 5 Million each.
In recognition of the role of women and youth in development there was a special category for women and youth. The best youth club price was scooped by Plus Save Group and Soroti Women Cooperative Union were awarded in the best women club category. Both clubs walked away with UGX 7.5 Million each.
dfcu Bank introduced the Investment Clubs program in 2007 providing a conducive platform to foster group savings. The dfcu Bank program has since grown with over 10,000 Investment Clubs that cut across all segments including students, the professionals, women and youth holding a savings turnover in hundreds of billions of shillings.
"It is not enough to simply save money if it is not growing so the Investment Club challenge was also about challenging the investments clubs and the public to think through how to grow & multiply their savings," Sekabembe said.
An amount totaling to UGX 100 million in prize money was set aside for the Investment Club challenge including regional draws carried out in different parts of the country.
(Visited 1 time, 1 visit today)
J.K Holdings drags CMA's Kiryabwire to Law Council.

J.K Holdings has petitioned the Uganda Law Council over Capital Markets Authority's Angella Kiryabwire for bleaching the professional ethics and the non discourse agreement.
In the letter dated May 18. 2018 from Tumukunde & Luwaga Co. Advocates and signed by Tumukunde N, J.K Holding accuses Angella Kiryabwire for leaking their confidential information to their competitors.
According to the letter, Ref/ 18/TL/05, J.K Holdings Limited sought to establish a Collective Investment Scheme through CMA, upon which Kiryabwire requested the company lawyer to furnish the authority with a checklist of all documents needed before approval.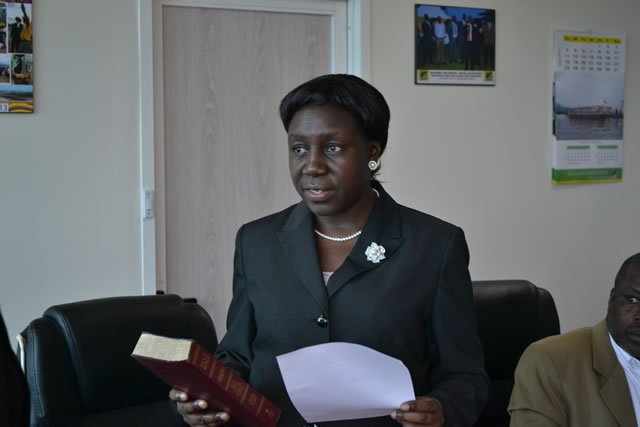 The letter says that though Kiryabwire and JK. Holdings signed a Non-Disclosure of Information Agreement to third parties before the elapse of six years unless ordered by a competent court, she went ahead and shared the information with Stanlib Uganda Limited who runs a collective investment scheme called Money Markets Fund and IRSTA Limited.
JK. Holdings' lawyer explained that they had mail correspondences between Kiryabwire, the Chief Executive Officer of Standlib Limited Mrs. Annette Rumanyika Mulira and Lydia Muleembe of IRTSA Limited.
"On August 12, 2018 at 11am, Mrs. Angella Kiryabwire sent all our documents we shared with her to kirabwiretrevor@gmail.com after a few minutes kiryabwiretrevor@gmail.com forwarded all the documents received to Imuleembe@gmail.com this is the personal email of Lydia Muleembe the CEO of IRSTA Limited,"
As a result to sharing this information our software servers have been hacked into, several messages have been sent to our prospecting investors discouraging them from investing with us. "Our prospecting agents in Uganda who had agreed to work with us have been contacted and told not to work with us because we are a fraudster. This has greatly damaged the reputation of the company and its prospecting business," the letter adds.
"The location of our intended premises which was among our Trade secrets disclosed to Mrs. Kiryabwire has been taken over by our competitor IRSTA Limited."
According to J.K Holdings, the application to operate a Collective Investment Scheme by IRTSA was granted within one week. The company claims that though they had filed their application over one year ago, they had received no explanation from CMA as to why their application had taken that long.
"The actions of Kiryabwire contravene Rule 7 of the Advocates Professional conduct regulations SI-267-2."The letter states.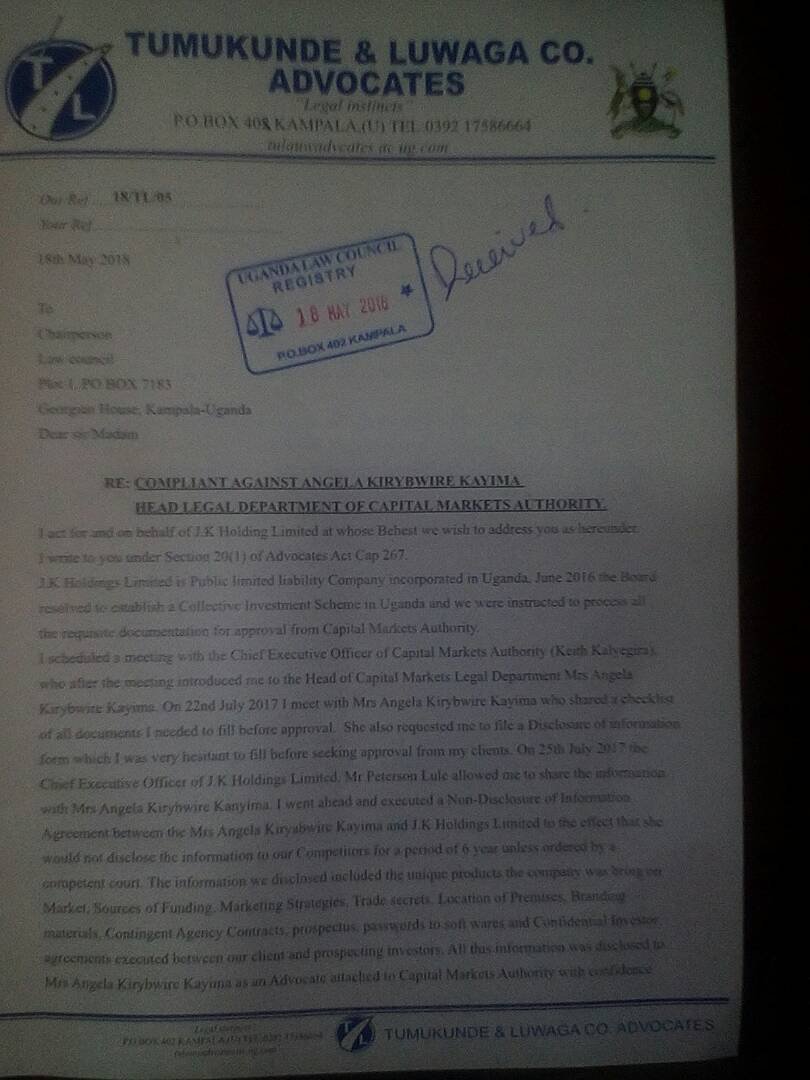 "We disclosed this information to Mrs. Kiryabwire trusting that she is an advocate of the High court who respects Advocates Professional conduct regulations. The information we disclosed included; the unique products the company was to bring on the market, sources of funding, marketing strategies, trade secrets, branding materials, contingent agency contracts, prospectus and passwords to soft wares executed between our client and prospecting investors."The letter explains.
Now that Tumukunde &Luwaga CO. Advocates on behalf J.K Holding Limited has filed a complaint against Angela Kiryabwire head legal department Capital Markets Authority, shows that Angela Kiryabwire Kanyima is no stranger to controversies.
Angela Kiryabwire superintended over the money bonanza in the 74 Km Katosi road scandals where Shs24billion was dished out to a non existing US firm without a bank guarantee.
Kiryabwire as Chairperson of the Uganda National Roads Authority (UNRA) Board failed in her oversight role and tax payers' money was lost.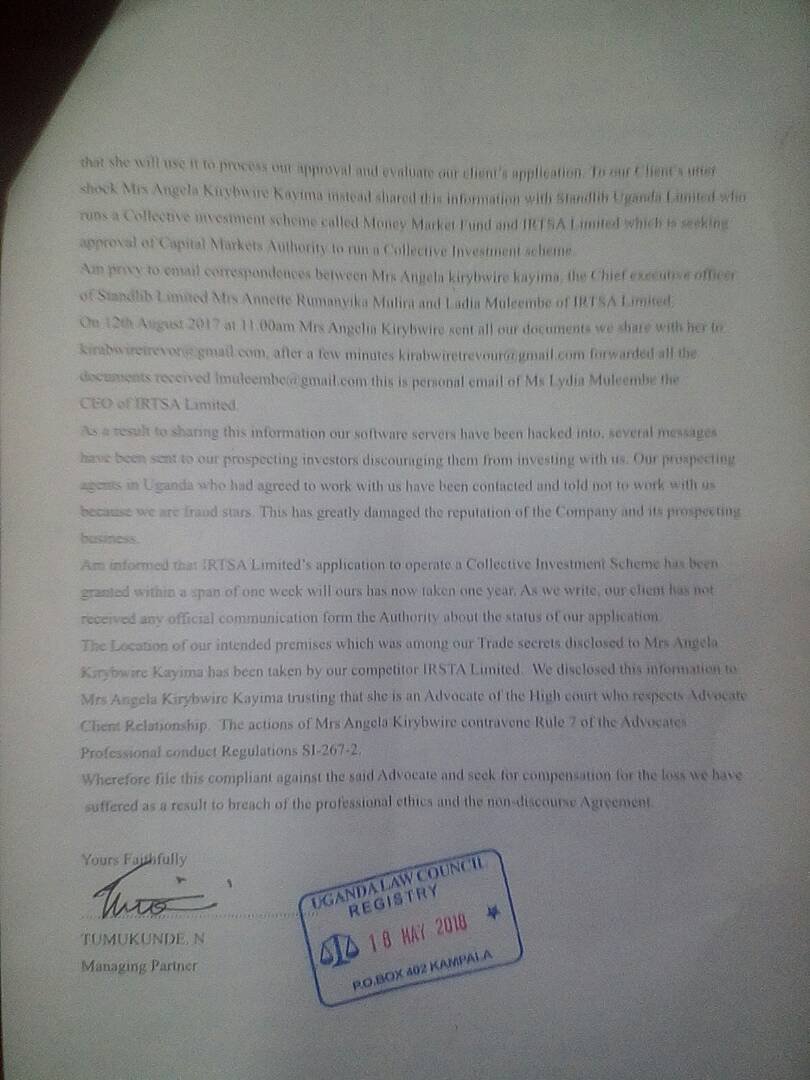 The story was first published by Uganda's leading daily; the New Vision how UNRA through the Housing Finance Bank paid sh24.7b to a 'ghost' firm without a bank guarantee.
Kiryabwire moved and sacked UNRA managers except herself. The Minister for Works and Transport later sacked Kiryabwire and her entire board from overseeing UNRA and replaced her with an efficient and confident former State Minister for Finance; Fred Jachan Omach.
(Visited 1 time, 1 visit today)
Movit announces partnership with Nkozi Marathon

By Our Reporter 
Movit has announced its partnership with the Catholic Church in the annual Nkozi Marathon, a community-based initiative meant to improve the lives and communities in different parts of the country.
Movit Products Limited cemented its partnership with the Nkozi marathon during a press conference held at the Cardinal's residence Nsambya catholic church on Wednesday. They contributed over 27 Million shillings to this noble cause this year whose proceeds will go towards building of the accident, injury and trauma center at Nkozi hospital.
The trauma center, estimated to cost over UGX 7bn will help in improving the quality of care given to the victims of the accidents along the Kampala Masaka Highway. On average, the hospital receives 15-20 accident victims weekly.
During the press conference, Omulangira David Wasajja advised road users to be vigilant when using Masaka road and applauded this as a lifesaving cause worth supporting. Among the other notable attendees was Hon. Ssentamu Kyagulanyi a.k.a Bobi Wine who also promised his support towards the run and applauded the Hospital for taking on such an initiative.
John Tumwesigye, the events and promotions manager at Movit also assured Ugandans that Movit products limited will continue to support community-based events as they are the cornerstone of our nation.
The annual Nkozi Marathon aimed at raising funds for the construction and equipping of a trauma center will start from the equator on the 16th of June, 2018 and the chief runner will be the Managing Director of NSSF, Mr. Richard Byarugaba.
(Visited 1 time, 1 visit today)
Taxify partners with Total Uganda to Give Driver-Partners Fuel Discounts and Competitive Product Offers

Kampala, 17th May 2018 – Taxify Uganda has partnered with TOTAL to give Taxify Driver-Partners fuel discounts and competitive product offers at Total service stations. Taxify Driver-Partners will access these great benefits by applying for the Total Card therefore spending less on fuel and consequently bringing in better earnings.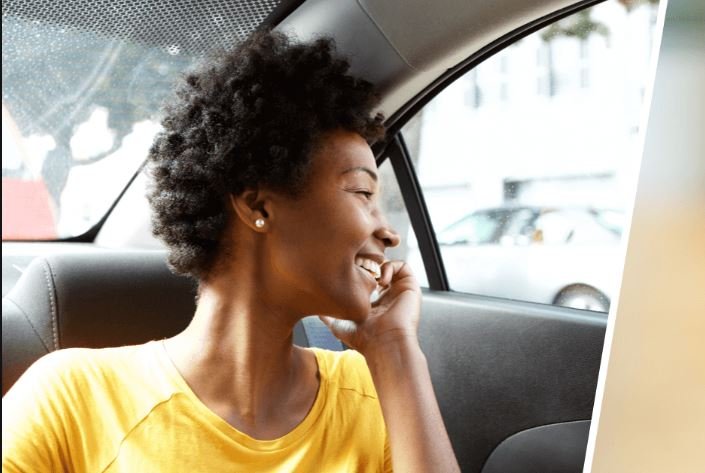 Julian Byamugisha, Taxify Uganda Operations Manager said, "We are always looking  for partnerships and opportunities that will enable driver-partners reduce the cost of doing business and have better earnings. We have always believed that happy driver-partners translate into better customer service for riders. Driver-Partners are excited about reducing their fuel cost as well as having access to discounted products at Total petrol stations."
Benefits of the TOTAL Card:
Bonus: Taxify Driver-Partners will get a percentage bonus every time they load their Total card.
Fuel discount: Driver-Partners will get fuel discounts every time they fuel their vehicles at Total petrol stations
Control: The card will allow Driver-Partners to easily manage their monthly fuel costs.
Wide network coverage: Over 125 service stations countrywide where TOTAL products and services may be accessed.
About Taxify
Taxify is one of Europe's leading ride-sharing platforms, connecting millions of riders and Driver-Partners around the world to make travel easier, quicker and more reliable. Taxify's efficient and tech-enabled business model benefits both Driver-Partners who have to pay a smaller commission as well as riders who end up paying less for their ride.
Founded by Markus Villig, Taxify launched in 2013. It's one of the fastest-growing ride-sharing platforms in the world, focusing on Europe and Africa since 2017, In Uganda, Taxify is available in Kampala..
Taxify has more than 10 million customers in over 20 countries globally.
About Total
TOTAL Group is the fourth largest Oil and Gas Company in the world. Operating in over 130 countries, the group is involved in exploration & production, refining & chemicals, new energies & solar and marketing of energy products.
Total is a global integrated energy producer and provider, a leading international oil and gas company, and a major player in solar energy with SunPower and Total Solar. Our 98,000 employees are committed to better energy that is safer, cleaner, more efficient, more innovative and accessible to as many people as possible. As a responsible corporate citizen, we focus on ensuring that our operations in more than 130 countries worldwide consistently deliver economic, social and environmental benefits.
(Visited 1 time, 1 visit today)