Anita Fabiola blasts lover Mo Red over nud3 photos.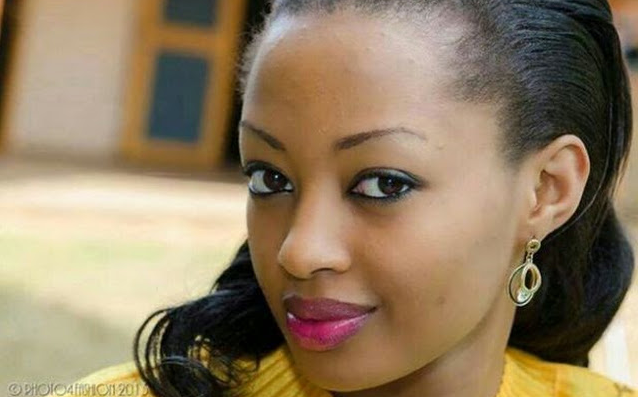 By BigEyeUg Team 
TV personality, Anita Fabiola, whose nud3 photos leaked to the media last week has blasted her ex-boyfriend, Mo Red over the photos. Although she revealed in a recent leaked WhatsApp chat that Mo Red is not the one who leaked her photos since she didn't send them to him, Fabie was fast to diss him when he attacked her over the photos.
"I am not sure who leaked them. I didn't send them to anybody and I didn't want them seen. I had taken them and kept them on my phone," Fabiola revealed in a WhatsApp chat.
Fabiola then said that when she asked Red about the photos, all he did was shout at her and hurl insults saying that he had taken them to send to other men. "When I asked him about the photos and how they leaked, he roared at me. He said I had taken the photos so that I could send them to my city men who were begging me for sex. He got so mad at me when I tried to explain," she said.
The sexy presenter then went on to tell us how the ex-boyfriend was a very jealous man who never wanted her to work. "He was very jealous I tell you. Even after assuring him that my interest was in media and I had to present my show, he tried to stop me from doing the 'Be my date' show on NTV. I wouldn't be surprised if he stole my phone and leaked the photos," she added.
Fabiola has vowed not to go back to her ex no matter what happens to her.
We will keep you posted.
(Visited 1 time, 1 visit today)
Forget Sheila Gashumba: Fik Fameica finds love in America
By Stuart G-Khast
Not so often do people move on from their past relationships, Uganda's arguably favourite rapper, Fik Fameica is no exception and has often fallen prey to the matters of the heart. The rapper in his first stardom year hooked up then NTV presenter Sheila Gashumba in a relationship that did not see it's first anniversary.
The good News is, finally the rapper has moved on and is rumored to have hooked up a new soul-mate. Fik Fameica has hooked not just an everyday girl but a celebrated model in the states where he has been for some time now.
Though the rapper refused to disclose further information, we have learnt that Fik Fameica will be in and out of the country considering his new affair. "Fik is a happier man now. His trip to the US helped a lot with new connections and friendships that will further his career." An insider told us.
Who is Halima?
Halima Aden is a Kenyan born Somali model who now lived in American and is a fashion model. Halima was born on September 19, 1997 and is aged 22. She attended St. Cloud State University, Apollo High School and is signed to IMG Models. Halima is noted for being the first woman to wear a hijab in the Miss Minnesota USA pageant, where she was a semi-finalist.
(Visited 1 time, 1 visit today)
Abryanz Style and Fashion Awards return in 7th edition, new categories announced
By Reporter
The biggest Red Carpet Fashion awards Abraynz Style and Fashion awards are back this year. The ASFAs CEO Ahumuza Brian has this afternoon announced the awards this years will be bigger and better but also aimed at rewarding stars hence the theme "THE STARZ"
The Abryanz style and fashion awards are slated for 7th December 2019 at the Kampala Serena hotel. "The awards show celebrates and acknowledges African fashion industry stake holders including fashion designers, models, icons, media influencers amongst others." Abryanz revealed.
"The annual celebration of African fashion creatives, the ASFAs are back under the theme 'THE STARZ' set to be the biggest edition yet with a mission to shine a global spotlight on the African fashion industry while highlighting creativity, achievement and excellence. The awards seek to highlight the tradition of selflessness of the African nation to uplift one another through advancements of adaption, and the modern generation that tirelessly challenges the socio-political global status quo. With compelling ideas between self-identity and recognition of ownership, this theme seeks to emphasize that this new outlook of the future African generation is for "us by us" hence its name the STARZ." Abryanz commented.
Talent Africa CEO Aly Allibhai states "Talent Africa is really excited to partner with the Abryanz Style and Fashion on this venture as a business partner and events management company. The ASFAs are already on amazing event and Talent Africa is dedicated to doing what we can do to make it even better and growing ASFA to another level. Look out for some new and exciting changes to this year's edition"
ASFA 2019 will celebrate African creatives across 14 categories. Icon award, Lifetime achievement award, Positive change, Special recognition award for innovation, Fashion designer (Uganda &Africa) , Model of the year (Uganda & Africa), Fashion stylist (Uganda & Africa), Hair stylist (Uganda & Africa) , Fashion photographer (Uganda & Africa), Make-up artist (Uganda & Africa), Stylish male artiste (Uganda & Africa), Music video award (Uganda & Africa), Fashion media excellence award (Uganda & Africa), Male fashionista of the year (Uganda & Africa).
Abryanz Style and Fashion Awards will this year partner with Talent Africa, Ciroc Ultra-Premium Vodka, Isuzu, NTV Uganda, Capital FM, Serena Hotel Kampala, South African Airways, Schweppes, Pink coconut, Fenon, Big Eye Uganda, MAC, and Imagine design and build.
(Visited 1 time, 1 visit today)
Nelson Mawejje Kato releases "Njagala Kulaba"
By Reporter
Rising singer Nelson Mawejje has released yet another single. In Njagala Kulaba Nelson once again worships to God amidst cries and expression of desire to witness and see him.
Nelson praises God for the goodness of God. It is another worship song you want to sleep to.
Who is Nelson Mawejje?
Nelson Mawejje Kato was born on Jan 21 1994 and has specialised in Art and designing but is also a Musician (performing/recording) and Songwriter.
He resides in Religion Kitukutwe and is born to Salongo Sentamu Samuel and Mary Namuli Nalongo.
Nelson Mawejje Kato has previously done songs like Ampadde, Tonkyawa Ekisa kya Yesu, Linda ekiseera kye ft. Maureen Nantume, Tukomye obukyayi ft. St John's Church Kazinga.
Njagala Kulaba was produced by Dr. Kats Effects Media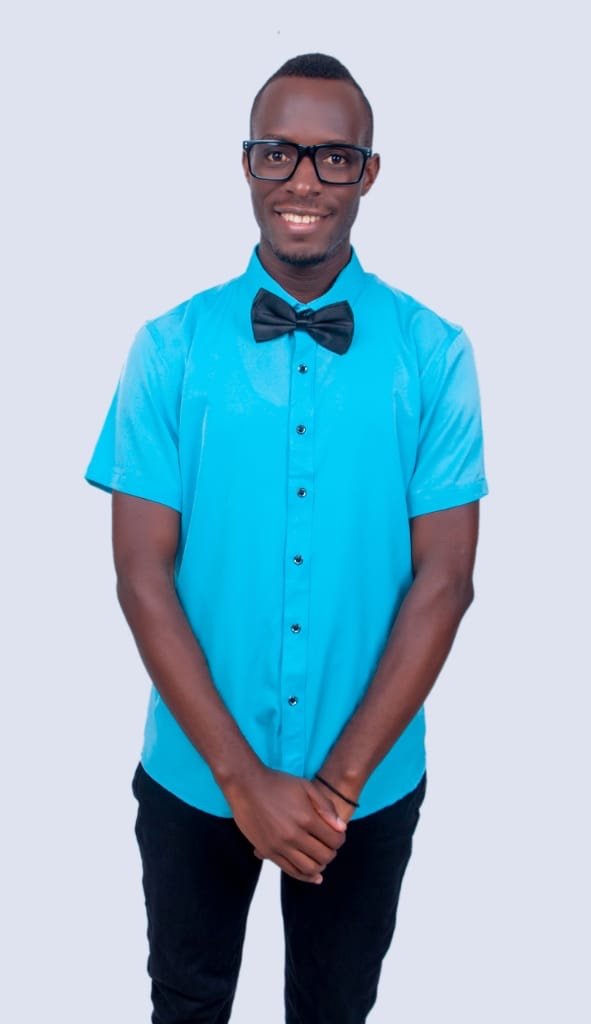 (Visited 1 time, 1 visit today)