Anita Fabiola blasts lover Mo Red over nud3 photos.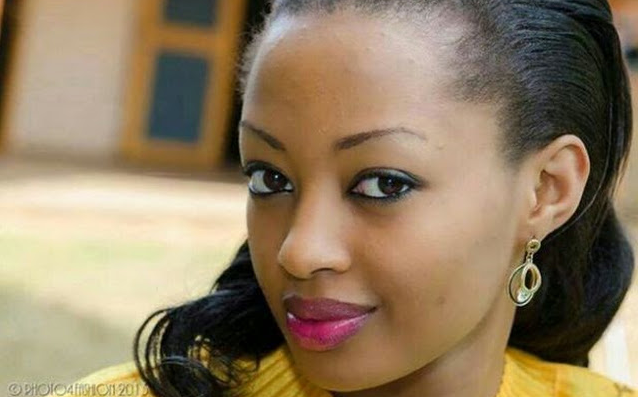 By BigEyeUg Team 
TV personality, Anita Fabiola, whose nud3 photos leaked to the media last week has blasted her ex-boyfriend, Mo Red over the photos. Although she revealed in a recent leaked WhatsApp chat that Mo Red is not the one who leaked her photos since she didn't send them to him, Fabie was fast to diss him when he attacked her over the photos.
"I am not sure who leaked them. I didn't send them to anybody and I didn't want them seen. I had taken them and kept them on my phone," Fabiola revealed in a WhatsApp chat.
Fabiola then said that when she asked Red about the photos, all he did was shout at her and hurl insults saying that he had taken them to send to other men. "When I asked him about the photos and how they leaked, he roared at me. He said I had taken the photos so that I could send them to my city men who were begging me for sex. He got so mad at me when I tried to explain," she said.
The sexy presenter then went on to tell us how the ex-boyfriend was a very jealous man who never wanted her to work. "He was very jealous I tell you. Even after assuring him that my interest was in media and I had to present my show, he tried to stop me from doing the 'Be my date' show on NTV. I wouldn't be surprised if he stole my phone and leaked the photos," she added.
Fabiola has vowed not to go back to her ex no matter what happens to her.
We will keep you posted.
(Visited 1 time, 1 visit today)
American Best Selling Author Dr Cindy Trimm to grace Phaneroo Women's conference
By Our Reporter
Preparations are in high gear for this year's Phaneroo Women's conference slated for the 6th of July 2019 at the Kololo Independence Grounds.
To make the conference exciting, Phaneroo Ministries International is set to host USA inspirational and motivational speaker, Dr Cindy Trimm for the summit whose attention is given to how 'manifested' women live.
Dr. Trimm is the CEO and Founder of Cindy Trimm Ministries and Trimm International. She is a bestselling author, life strategist, humanitarian and former senator of Bermuda. She is a sought-after speaker and advisor to multinational corporations and governments around the globe.
Dr Trimm has for decades shared revelational knowledge of the Gospel translating hard hitting spiritual insights into everyday language that empowers individuals to activate purpose and maximise potential. She is a keynote speaker, radio and television host and guest "opening hearts and minds to Kingdom possibilities!"
She has won numerous humanitarian and business awards from various countries, including distinctions from the Queen of England, the Duke of Edinburgh, the Governor of Bermuda, and the Ambassador to the State of Tennessee.
Trimm has been included in Ebony Magazines "Power 100" list of the most influential 100 people currently working in the world, and she has been named an Outstanding Christian Woman of the Year.
Equally inspirational speaker and preacher of the word of God, Apostle Grace Lubega will also be delivering sermons that heave made him a household item in the lives of many Born Again Christians.
The inaugural women's conference was successfully held in March last year.
(Visited 1 time, 1 visit today)
Radio presenter Jaqi Deweyi embarks on adventure to explore Jinja's beautiful attractions
By Our Reporter
Blog Trippers, Enock and Jaqi as they are known on social media have started a campaign dubbed "Meet Jinja – The Adventure Capital of East Africa".
The campaign aims at not only throwing shine on Jinja, but the different attractions that have made the district  "The Adventure Capital of East Africa".
June happens to be the Adventure calendar month and it's from this background that the couple decided to launch the campaign that will see them explore, experience and review the most outstanding Adventure activities in the area.
According to the Radio and TV presenter, Jaqi Deweyi and husband, Enock Nsubuga, the couple will each week explore and review one activity that they will serialize on their Blog and on their social media channels. They will make videos, blogs articles and social media posts to document this Adventure.
Their first activity saw them explore and experience "Tubing on the Nile", an adrenaline type of Kayaking using a tube.
Jinja has been known as the Adventure Capital of East Africa because of the variety of activities one can enjoy, mainly centering around River Nile. Notable activities including; Tubing the Nile, Nile horse backing Safari, Nile Cruises, Nile Sup and many more.
(Visited 1 time, 1 visit today)
Nigerian comedian Klint da Drunk excited to be in Uganda again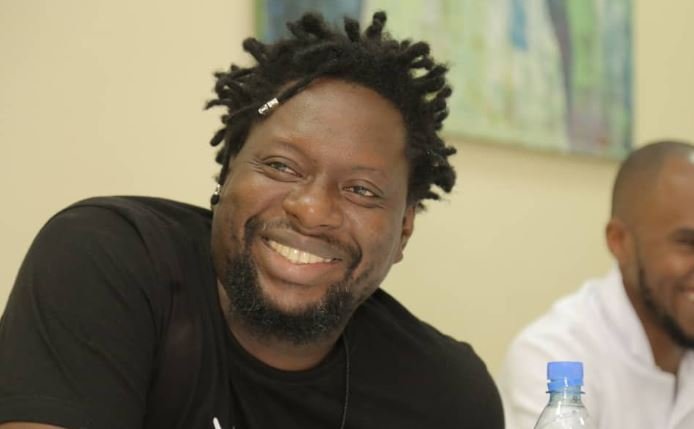 By Our Reporter
Nigerian comedian Klint da Drunk has expressed excitement about being in the country. This was during a press briefing held at Mestil Hotel on Wednesday.
"I am happy to be here," he told media. "I have honestly been missing Uganda and baldly wanted to come back. I missed the food."
"My favorite dish was comprised of cassava and pork because after that meal I slept very hard. I wanted to have such a nice sleep again." He added.
The comedian who jetted into the country in the wee hours of Wednesday morning will be the headlining act at Comedy Store, a weekly comedy show hosted at UMA Show grounds on Thursday.
This is going to be the 3rd time he is performing in Uganda. He has previously performed in Uganda on the invitation of Ugandan comedians Pablo and Salvado Idringi.
Klint will be sharing the stage with a host of local comedians including Mc Mariachi, Senga Justin Nantume, T-Amale and Snake and Zoro among others. There will also be performances from musicians, Bebe Cool and Cindy.
(Visited 1 time, 1 visit today)