My album is the best ever in Uganda – A Pass releases his "Nva Kampala" album
By Lee Osbourne
Dancehall artiste A Pass has finally released his highly anticipated Nva Kampala music album.
The Give me a kiss singer released the album on Friday on several online platforms like iTunes, Amazon, Spotify, Google Play Music, and  Shazam among others.
A Pass revealed that he believes that his album is the best ever in Uganda.
He posted; "The Nva Kampala Album is now here. I personally believe this is the best album ever done in Uganda since I was born. They will call it bragging but it's not bragging if A PASS can back it up. Visit my website (iamapass.com) and download three songs off the Album for free."
The album has 22 songs which include; Gamululu, Wuuyo, Babylon boy, Mariana, Me and You, Am Loving, Bakyimanyi, Tuli Ku bigere among others.
It should also be recalled that A Pass announced that he would quit music if Nva Kampala doesn't become the best Ugandan album.
Watch the space!

(Visited 1 time, 1 visit today)
Nxt Radio's DJ Geeman rewarded, now finding G-Spots on a daily
By Reporter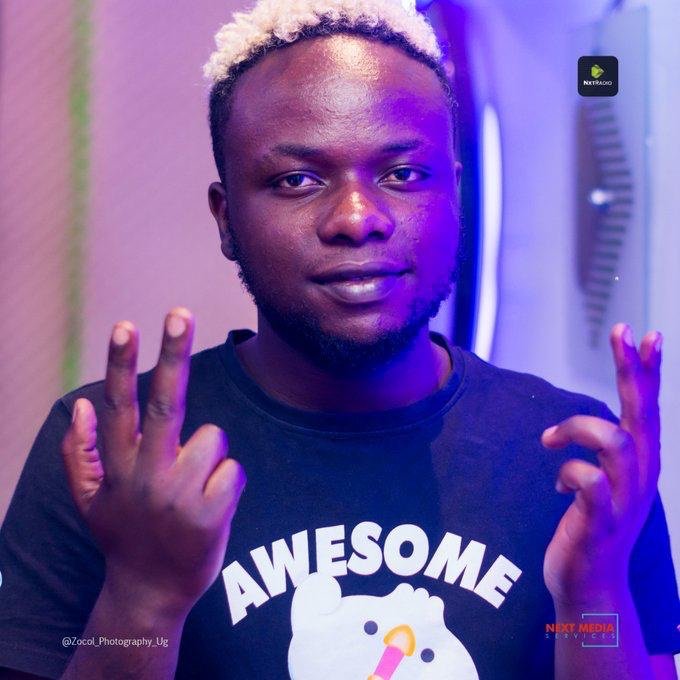 If you don't listen much to Uganda's pioneer audio-visual radio station, 106.1 FM Nxt Radio, then you have probably seen a white-hair-tinted DJ mashing up the stages of Blankets & Wine, usually dressed in his signature lime-green baggy t-shirt. That lad is talented, isn't he?
Well, hehis name is DJ Geeman, and he is one of the Nxt Radio resident DJs. He now has his own daily show, the "Nxt G-Spot," a dream for many a DJ, and as it turns out, he is very highly regarded around the station.
"DJ Geeman is one of the hottest upcoming deejays in this town and that explains our choice," the Nxt Radio General Manager, Marcus Kwikiriza, told this website.
Geeman's commitment, hunger and diversity are some of his biggest traits and go a long way to explain why the station handed him this new daily 2-3pm project.
"2pm is right after lunch and research shows us that most people tend to require a bit of a 'wake me up' then. The G-Spot is, therefore, that one-hour package to do just that, to give our listener that deserved great afternoon, and who better to deliver this than DJ Geeman?" further remarked the "Big Hits Station" General Manager.
The Nxt G-Spot offers Reggae on Mondays, HipHop & RnB on Tuesdays, African Music on Wednesdays, Throwbacks on Thursdays, and House Music on Fridays. Time to have dates with our headsets, right?
With music being one of the greatest creations by mankind and an important part of our life as a way of expressing our feelings and emotions, our verdict is that Nxt Radio is yet again right on the money!
Nxt Radio can be listened to LIVE on 106.1 FM, via the Nxt Radio App, via the Nxt Radio website or via StarTimes on Channel 243.

(Visited 1 time, 1 visit today)