Airtel Uganda subscribers usher in 2017 with Tulumbe AFCON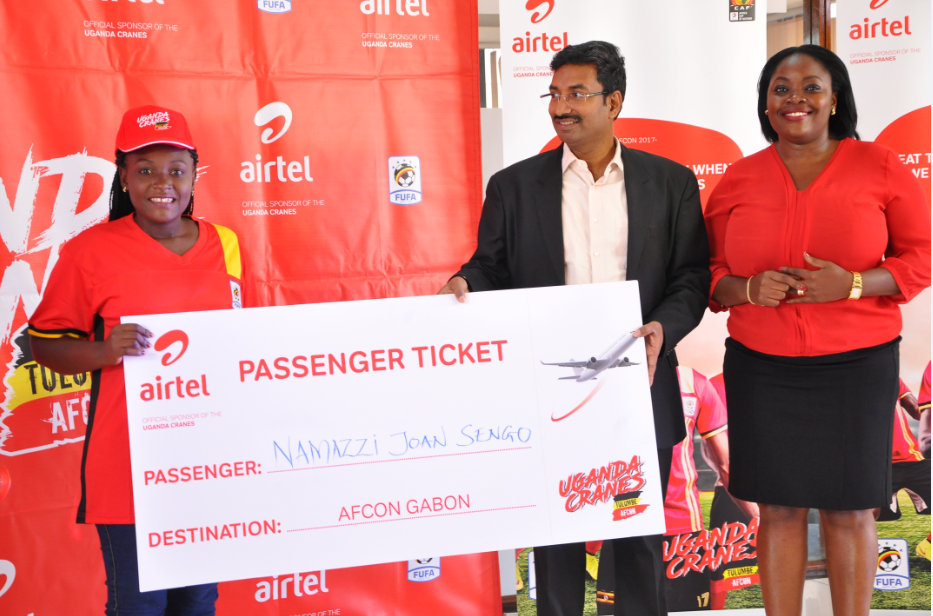 Uganda, Kampala, 30th December 2016– Airtel Uganda has today handed prizes worth millions of shillings to lucky winners in third draw of their Tulumbe AFCON campaign. The prize awarding ceremony took place at Airtel Uganda's office on Clement Hill in Kampala.
Speaking at the handover, Mrs. Remmie Kisakye Kakuru reaffirmed Airtel Uganda's commitment to football in Uganda.
"Our support for the development of football in Uganda begins at the grassroots with our Airtel Rising Stars platform. That support is further displayed in our sponsorship of the Uganda National Football team; the Uganda Cranes who as you know made history this year by qualifying for the 2017 AFCON tournament."
"It is upon this win that Tulumbe AFCON was built. Essentially, Airtel is rallying Ugandans to support the Uganda Cranes as they head to Gabon in January 2917," she added.
Also speaking at the event, Phanindra Nichanametla, Airtel Uganda's Finance Director congratulated the winners and encouraged the rest of the country to actively participate in the campaign saying, "These winners are from various parts of the country including Mbale, Masindi, Hoima and Bulooba, among others. My hope is that this will encourage everyone across Uganda to participate in Tulumbe AFCON."
The day's big winner, Ms. Joan Namazi Sengo took home the coveted ticket for 2 to an all-expenses trip to Gabon come January. Ms. Namazi is also the first female winner of the tickets to Gabon. Barely able to contain her excitement, she expressed her gratitude to Airtel Uganda and support to the Uganda Cranes.
This is the third round of subscribers to benefit from the Tulumbe AFCON campaign.
For one to take part in the campaign, Airtel Uganda subscribers are required to dial *162#, where they have the choice to opt into the campaign by selecting option 1. Customers will then be made aware of their target and will be required to recharge and use Airtel Uganda services up to this target. Upon reaching the targets, subscribers will receive 100% bonus, which, on accumulation, will be rewarded to them as airtime to be used for voice (prepaid), data and SMS.
Participants are entered into a weekly draw where they could win 5 TVs, smartphones, and an iPhone 6 Plus. The grand prize of a pair of tickets to Gabon is awarded fortnightly. Winners will be contacted by Airtel on 0752-600-222.
About Bharti Airtel
Bharti Airtel Limited is a leading global telecommunications company with operations in 20 countries across Asia and Africa. Headquartered in New Delhi, India, the company ranks amongst the top 3 mobile service providers globally in terms of subscribers. In India, the company's product offerings include 2G, 3G and 4G wireless services, mobile commerce, fixed line services, high speed DSL broadband, IPTV, DTH, enterprise services including national & international long distance services to carriers. In the rest of the geographies, it offers 2G, 3G and 4G wireless services and mobile commerce. Bharti Airtel had over 361 million customers across its operations at the end of May 2016. To know more please visit, www.airtel.com
For more information contact:  Faith Fiona Bugonzi Airtel Uganda M: +256752600229
(Visited 197 time, 1 visit today)
Rapper Sarkodie To Perform At Inaugural AMI Awards.
Last week, Schnaps Universe Africa Inc. launched the Africa Music industry (AMI) awards to recognize and honor African celebrities in their deserved calibers. The awards event were officially unveiled to the Ugandan press at a ceremony held at Mestil Hotel, Kampala.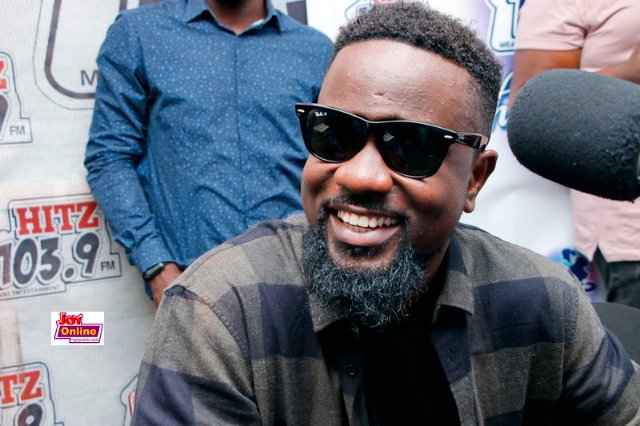 Speaking at the launch, former Miss Uganda Stellah Nantumbwe who also doubles as the Vice President of the AMI awards instilled hope in fans of African music saying, "These are people's choice awards, expect the utmost transparency.  "The entire voting process is up on our website, expect no surprises as far as winners are concerned, you'll be able to see everything."
We further understands that the event is designed to "honor African artists and musicians, African arts and cultures, entertainment leaders, entertainment political figures, dignitaries, celebrities and stars who are pioneers in arts, music, fashion." The awards gala will be held at Kampala Serena Hotel on 24th March 2018, with a horde of African celebrities expected to attend.
According to the latest from organizers, Ghanaian rapper Sarkodie is set to jet in this the week and headline the event. Others confirmed performers include Safary, Lizha James, Shellsy Baronet, Barbara Kanam among others. Ellah and Ka De Jong will be the hosts for the night.
(Visited 197 time, 1 visit today)
SHIFAH MUSISI RELEASES BEAUTIFUL NEW SONG WITH INCREDIBLE VIDEO.
Shifah Musisi is slowly but steadily making her way up the ladder of Ugandan music. Barely a month after she dropped a compelling song titled "Emirembe" from her second studio album, the beautiful songstress with a magical voice has released another musical masterpiece. The new single is titled "Ebilowozo" and is the true definition of good music. Shifah Musisi is a Ugandan singer, songwriter, guitarist and fashion designer who has been on the music scene for a couple of years. Her first album titled "Olugendo" featured songs like "Owoluganda","Muntumulamu", "Olugendo" and "Mukyalo" among others, majority of which still enjoy airplay locally.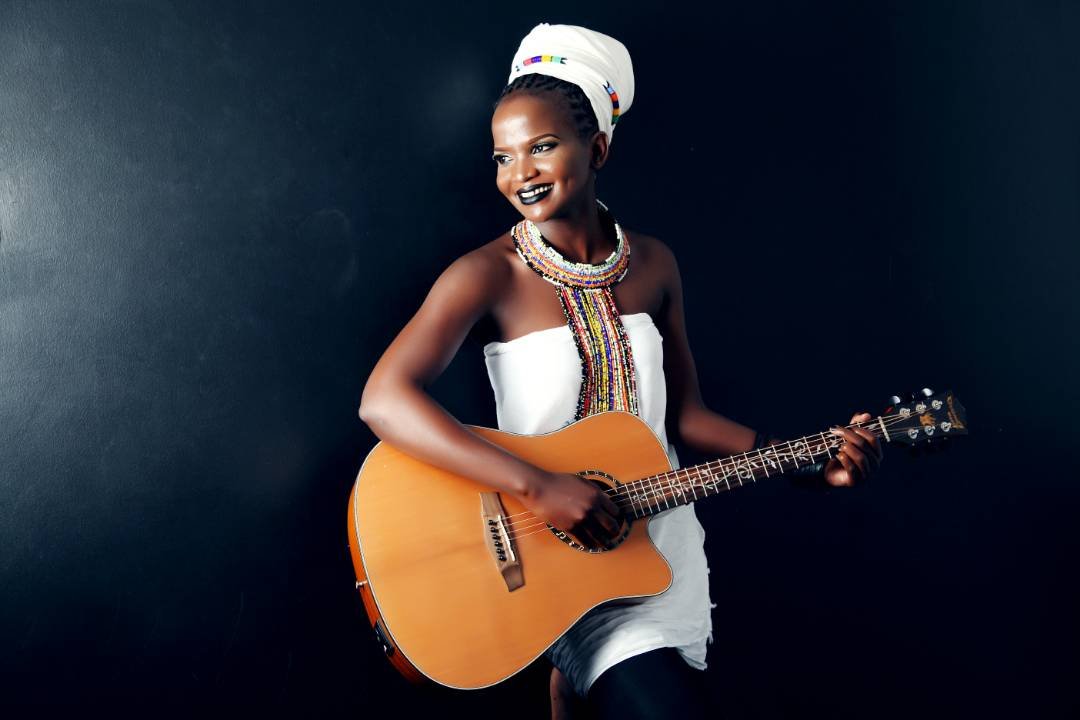 Born in Kapeeka, Luwero this songstress has all the makings of a star. In 2016, Shifah Musisi went on tour in Europe, performing in Denmark, Spain, Portugal and Sweden at numerous festivals. Upon her return, she embarked on her second studio album "Dark and happy times" from which her new hits "Emirembe" and "Ebilowozo" are taken. Ebilowozo, produced by the renowned Michael Fingers is simply a class apart from ordinary Ugandan music, from the arrangement of the instruments, the way it builds up to Shifah Musisi's vocal delivery, everything about "Ebilowozo" perfect. This is the kind of music Uganda should be famous for.
Then there's the video. If the audio sweeps you off your feet, the video just delivers you to a whole different place altogether. Directed by the talented Loukman Ali, the visuals make the song come to life with a well written story. The video interprets the lyrics to the dot, casting Shifah Musisi as a damsel in distress, waiting for the knight in shining armor to come riding on his beautiful horse and deliver on his promises of true love. Complete with scenes of horses and fiddle playing old men, the video delivers on all fronts.
The song has been well received with famous comedian and Comedy Store executive Alex Muhangi claiming it left him in tears and deserved a Grammy. For afro-soul sensation Shifah Musisi, if the first two songs "Emirembe" and "Ebilowozo" are anything to go by, this second album "Dark and Happy times" might just be the one that launches her to the top of the music charts in and out of Uganda. Watch the space.
Click here to watch full video: https://youtu.be/OMVOzztHpTQ
(Visited 197 time, 1 visit today)
IRENE NTALE RELEASES NEW VIDEO TOWARDS NTALE UNCHAINED CONCERT.
Ever since Irene Ntale Left Swangz Avenue she has been proving and surprising a lot of fans and Music analysts with her new manager Sandra Ntale releasing block butter hits after hits like TWELAGEKO,KYOLOWOZA, STAMINA DADDY and now GUKUBA and coming from our unidentified  source, Irene Ntale is working on other new international and local projects yet to come which includes collaborations with MrEazi from Nigeria, BankyW, Sauti Sol etc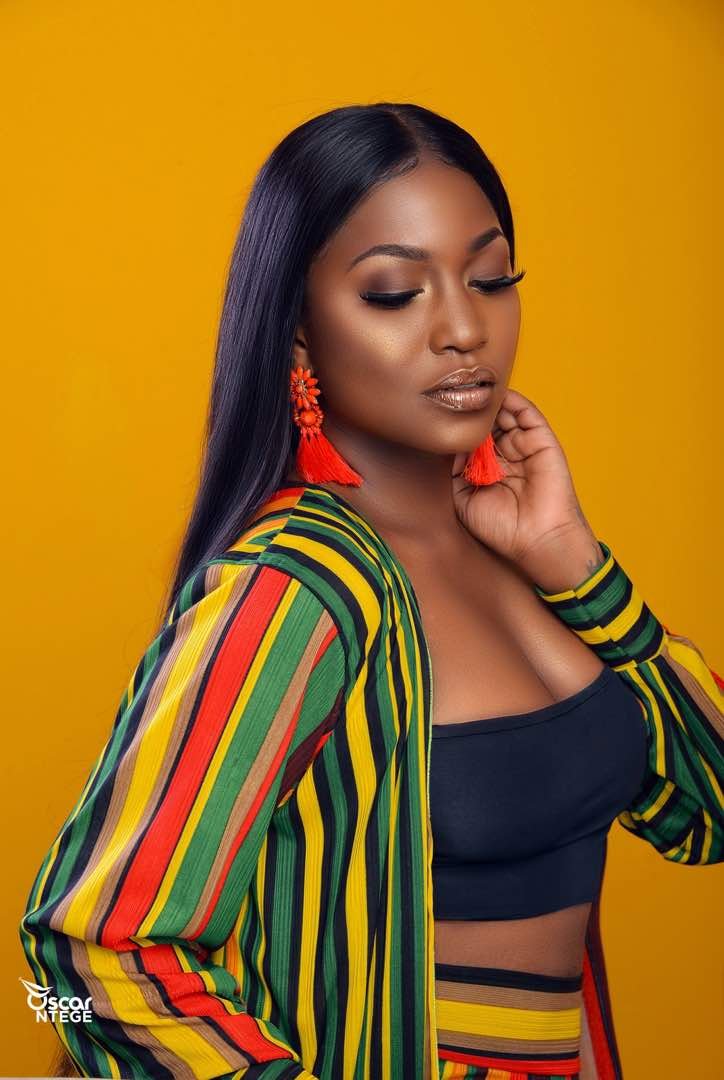 Irene Ntale will be holding her 1st Own Concert dubbed Ntale Unchained which will be hosted at Serena hotel on 6th July
(Visited 197 time, 1 visit today)