Airtel Uganda holds 7th Yoola Amajja draw

Following the launch of the 'Yoola Amajja' promotion last year, Airtel Uganda has continued to reward its subscribers in the new year through the telecom company's Airtel Money promotion.
The promotion gives all Airtel Uganda subscribers a chance to win up to UGX 2,000,000/- daily. Subscribers have to make transactions on the Airtel Money platform, to be eligible for the weekly draws.
Speaking during today's draw, Moris Seguya; Commercial Manager, Airtel Money congratulated the day's winners. "On behalf of Airtel Uganda, I congratulate our winners in today's draw. 'Yoola Amajja' is our way of rewarding our loyal customers for their use of our Airtel Money platform. The Airtel Money service allows our customers to pay utility bills, school fees, make bank transfers at their convenience." He said.
Seguya encouraged Airtel subscribers across the country to take advantage of the promotion which could win them millions of shillings. "Yoola Amajja is a countrywide promotion and I call upon all our customers to transact with Airtel Money for the opportunity to win great cash prizes." He added.
Tremendous efforts have been made to boost the functionality and efficiency of the Airtel Money platform. To foster financial inclusion, the platform now offers services such as; E-city payments, mobile banking, utility bill payments, school fees payments among others.
(Visited 1 time, 1 visit today)
MTN App Challenge Returns With Focus Of Building Innovations For Digital Payments

Innovators required to build applications that facilitate digital payments

Entries are being accepted on

www.mtn.co.ug/mtnchallenge

The challenge runs from 13

th

December 2018 to 13

th

February 2019

Entry into the MTN Open API APP Challenge is free
 MTN Uganda has announced the 2018 edition of the MTN App Challenge that will allow innovators develop applications that will be rewarded. The challenge will be executed in partnership with the Innovation village. On Nov 14th, 2018, MTN Opened its Mobile Money APIs. This was followed by training of local developers on how to use the APIs. The challenge will allow local innovators to leverage the exposed API end points to digitize payments in their applications.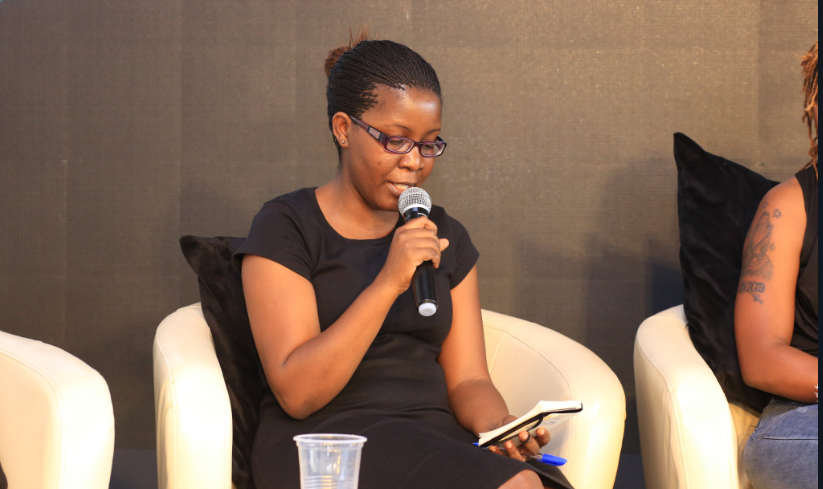 Over the years, we have supported local innovation through platforms like the MTN App challenge and the MTN Innovation Awards. It is our intent to avail our infrastructure to be leveraged by local start-ups. Opening the Mobile Money API was further testimony to this intent. We are very excited to have our first challenge on the Open API platform under the theme "Building for digital payments"; we look forward to enabling the best innovators in Uganda to launch new applications which leverage the exposed APIs to digitize payments, explained Elsa Muzzolini, the MTN General Manager, Mobile Financial Services.
Unlike previous challenges, the MTN Open API challenge 2018 will be fully managed online. Participants will register to create applications in any of the following categories: Transport, HORECA and Distribution in the FMCG value chain. The challenge will run for a period of 2 months from 13th Dec 2018 to 13 Feb 2018, giving developers enough time to develop their idea into working applications. Participants in the challenge will automatically compete to benefit from the MTN start up program with winners receiving cash prizes as well as seed funding through their start up growth journey. The winning apps will be awarded in March 2019 after the judging process has been completed.
To register to participate, follow the following steps:
Visit

www.mtn.co.ug/mtnchallenge

 to access the MTN Challenge Portal.  

Sign Up to create your account on the MTN Challenge Portal

Under Ongoing challenges, Select the "MTN Open API Challenge 2018"

Register to participate under any of the listed categories:

Start working on your App.
(Visited 1 time, 1 visit today)
East Africa Development Bank marks 50 years

This year, East African Development Bank clocks half a century excelling in being the leading development finance institution for member states. It marks the 50th year when the bank first opened its door for business. With primary focus on interventions in food security, infrastructure, education, health, natural resources, environment and regional integration. Since its establishment in 1967, the bank has remitted financial and other support to its member states.
In contrast to other development finance institutions, EADB has over the five decades successfully adapted to an industry in complete transformation, owing to the bank's strategy of promoting sustainable socio-economic development in East Africa. In 1977, the bank suffered a scare of extinction after the collapse of East African Community due to operational and ideological differences between member states. The Bank was later reenacted by the signing of the Arusha Accord, which divided the assets of the former EAC and agreed that EADB should operate as a joint East African institution.
A celebration of 50th anniversary
Over the fifty years journey, EADB has made significant contribution to member states in areas of education, health, environmental and natural resources protection and trade
"All these success wouldn't have been possible without the hospitality of our wonderful host country Uganda her people & her leadership. We also thank our shareholders who remained unwavering in their support to the EADB over the last 50 years even in cloudy and stormy weather "said Ms. Vivienne Yeda, Director General EADB, during the celebrations at Serena Kampala Hotel.
EADB's next Strategic Plan (2020-2025) and a 50 Year Vision for Sustainable Development in Africa.
In order for EADB to impact the region and continue to support efforts by member states, towards realization of  next 50 years vision of prosperity for our people, we must Create the Future we Want, hence #Generation2068 macroeconomic symposium in Kampala. The EADB has assembled the greatest minds from Academia, Business, Donors and Government to envision the sustainable development required in Africa during the symposium in an event dubbed "Think Tank".
"We know that the future generations will face different challenges that we do due to the diminishing resources in our planet. We have come along & have many opportunities to shape the destiny of future generations so that they would be better off in real terms than we are today. We must address our challenges and difficulties with resolve and wisdom "added Ms. Vivienne.
(Visited 1 time, 1 visit today)
Coca-Cola Beverages Africa Uganda signs MOU with Royal Danish Embassy in Uganda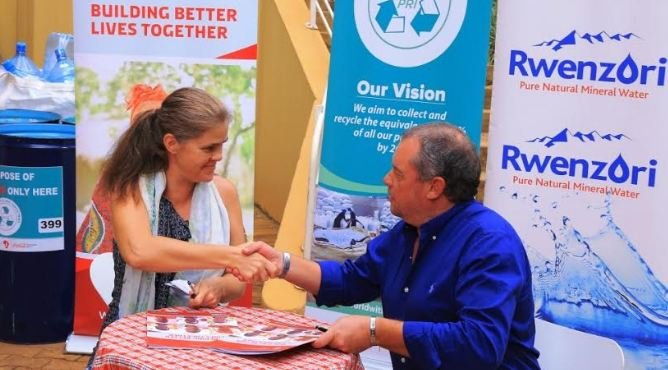 Coca-Cola Beverages Africa (CCBA) Uganda has signed a Memorandum of Understanding (MOU) with the Royal Danish Embassy in Uganda to help amplify their plastic collection effort as they drive their commitment as Coca-Cola to a World without Waste.
The Head of Mission at the Embassy of Denmark Ms. Majbrit Holm Jakobsen welcomed the partnership with CCBA and said "Sustainable development and green growth are focus areas of both Denmark and the Danish Embassy in Kampala, and Danish companies are leading when it comes to developing sustainable products and services. The cooperation with PRI is therefore a great opportunity to support Ugandan companies working towards the same goal".
Speaking at the ceremony, Mr. Conrad van Niekerk, the Managing Director of Century Bottling Company and Rwenzori Bottling Company, both subsidiaries of Coca-Cola Beverages Africa in Uganda noted "Food and beverage packaging is an important part of our modern lives, yet the world has a packaging problem, which we as CCBA, together with The Coca-Cola Company, have a responsibility to help solve. Clearly, plastics are a significant global challenge. Our commitment is to invest in our planet and our packaging, to help make the world's packaging problem a thing of the past, focusing on PET plastic."
"Through our PRI initiative, CCBA is leading the industry to bring people together to achieve a bold and ambitious goal: to help collect and recycle a PET plastic bottle for every one sold by 2030. This gives every package more than one life while contributing to job creation and growing adjacent local industries." he added Van Niekerk explained the importance of partnerships in achieving this goal: "We want to support the Government's environmental management objectives by making recycling more accessible for everybody to get involved."
On their part, Ms. Majbrit Holm Jakobsen concluded: "We are excited at the shared opportunities that this recycling initiative creates for all of us and we are committed to ensure that the Embassy and all our staff participate to make this successful."
"We are happy that the Danish Embassy can contribute to a more sustainable and climate conscious Uganda through this initiative. We will like to do even more, and are at the moment looking for more opportunities of recycling of waste in Uganda."
CCBA's 2030 recycling target is part of a larger strategy to create partnerships in plastic collection in all 13 countries where it currently operates.
(Visited 1 time, 1 visit today)