Abryanz Style & Fashion Awards nomination list release postponed

Local fashionistas and fashion enthusiasts will have to wait a bit longer to find out if they are in the running for Uganda's coveted fashion awards this year. This after organisers of the Abryanz Style & Fashion Awards postponed the release of the final short list of nominees.
According to the organisers, the release of the nomination list has been postponed to 28th October 2016 due to the "large number of nominee submissions and the extensive, stringent and often intense judging process".
They further revealed that postponement is aimed at allowing more time to potential nominees to submit the requirements needed to make it to the final nomination list.
Meanwhile, the 2016 Abryanz Style & Fashion Awards have  come with  a lot of changes with the search for fashion talent stretched to as far as central, and Southern Africa. New categories have been introduced which will see awards competed for on a regional level and others on a continental level.
The award ceremony is scheduled to take place on 9th December, 2016.
Staff Writer
(Visited 121 time, 1 visit today)
Local fashion blogger, Samson Baranga features on CNN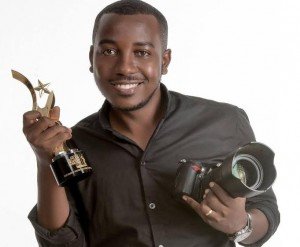 By Our Reporter
Samson Baranga, a Ugandan fashion blogger, photographer and journalist is making news internationally following his appearance on CNN African Voices which highlights the continent's most dazzling people who create their own subcultures in areas such as travel, fashion, art, music, technology and architecture.
Baranga was highlighted for his role as the leading promoter of the fashion industry through his fashion blog and newspaper columns. He has been at it since 2011 when he discovered that fashion articles had limited space in mainstream media hence opening one of the first fashion blogs in the country.
"Starting out was all about providing a platform for the budding fashion industry where I could feature events and personalities that are working so hard to put Uganda on the fashion map," he said.
He has since scaled the heights including nominations in various fashion awards like Abryanz Style and Fashion Awards (ASFAs), Pearl of Africa Fashion Awards and Swahili Fashion Week East African Fashion Journalist of the year category. In 2015, he was crowned fashion blogger of the year at the ASFAs.
Baranga has covered fashion events in Uganda, Kenya, Tanzania, Rwanda and South African. In the interview, he shares his dream about making it to New York Fashion Week.
(Visited 121 time, 1 visit today)
Makeup artist Imani spices up Ciroc Ultra Night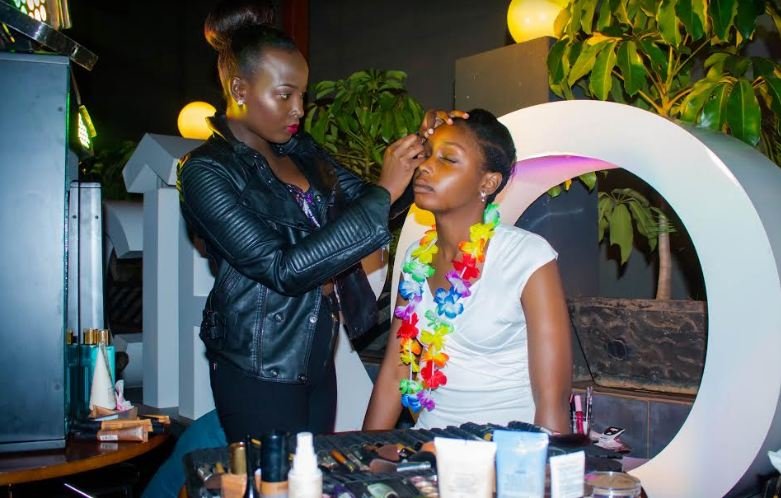 By Our Reporter
With the changing face of Kampala's night life, revelers are feeding well when it comes to theme nights that are spicing up the mood in the city.
It was a change of color and face at the Ciroc Ultra night as revelers were taken through live make up training sessions by Faith Imani of Imani Make-Up studios.
Imani is one of the make-up artistes that was nominated in the Ciroc sponsored Abryans Style and fashion awards (ASFAS), in the category of best make-up artiste in Uganda. She was nominated together with Deryk Saycarmatte, Fayth Presh, Nahya Shero and Mona faces.
The Ciroc Ultra Nights are held every Wednesday at Sky Lounge.
(Visited 121 time, 1 visit today)
The maiden Pearl of Africa Fashion Awards set for this weekend

By Our Reporter
All fashion roads lead to Sky Beach this Saturday for the first edition of the Pearl of Africa Fashion Awards(PAFA).
The red carpet event that will be awarding various fashion personalities across the country are to be hosted by a number of media personalities including Roger Mugisha, Crystal Newman, Miss Deedan, Sheila Gashumba, Kabs Haloha, Denzel Mwiyeretsi and Zahara Totto will be the hosts of the event.
The evening's highlights will include the fashion showcases by some of Uganda's top design gurus including K.Raphael Couture, Kais Divo Collection, Eguana Kampala, and Jose House of Creations.
The PAFA 2017 will also feature performances from Cindy, Fik Fameica, and B2C. Dance groups, CathyViccyRoz and 256 kings will also be on hand to keep the guests entertained all evening.
Tickets to the show are available at UGX50,000, UGX1m for the VIP and UGX3m for the VVIP table seating.
(Visited 121 time, 1 visit today)