Abryanz Style & Fashion Awards 2016: Here's the full list of nominees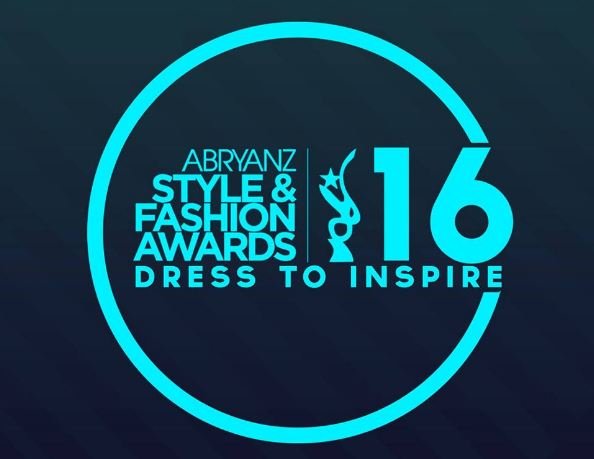 The Abryanz Style & Fashion Awards 2016 list of nominees is finally out. Check it out below.
1. CONTINENTAL STYLE & FASHION INFLUENCER
Males
David Tlale (South Africa)
Trevor Stuurman (South Africa)
Mai Atafo (Nigeria)
Females
Bonang Matheba (South Africa)
Diana Opoti (Kenya)
Jennifer Obayuwana (Nigeria)
2. FASHION DESIGNER OF THE YEAR
Uganda
Raphael Kasule (Uganda)
Iguana (Uganda)
Anita Beryl (Uganda)
Kwesh UG (Uganda)
Ras Kasozi (Uganda)
Nanfuka Olivia (Uganda)
East Africa
Martin Kadinda (Tanzania)
Sheria Ngowi (Tanzania)
Bobbins & Seif (Uganda)
Moise Turahirwa (Rwanda)
Makeke International (Tanzania)
Jamila Vera Swai (Tanzania)
West Africa
Lisa Folawiyo(Nigeria)
Wanni Fuga(Nigeria)
Lanre Da Silva(Nigeria)
Abrantie The Gentleman(Ghana)
Kamsi TCharles(Nigeria)
Loza Maleombho(Ivory Coast)
Mai Atafo(Nigeria)
Southern Africa
Kidd Hunta(Zimbabwe)
Intisaar Mukadam(Zimbabwe)
Thula Sundi(South Africa)
Taibo Bacar(Mozambique)
Gert Johan Coetzee(South Africa)
Chisoma Lombe(Zambia)
Maxhosa Knitwear(South Africa)
3. FASHION BRAND OF THE YEAR
Paple Rayn
Emporio Milano
Woolworth
Mr. Price
Bold Kampala
4. MOST STYLISH ARTISTE
Uganda: Males
Exodus (Uganda)
Eddy Kenzo(Uganda)
Bobi Wine(Uganda)
Atlas (Uganda)
Levixonne (Uganda)
Females
Desire Luzinda(Uganda)
Sheeba Karungi(Uganda)
Renah Nalumansi(Uganda)
Irene Namubiru(Uganda)
Irene Ntale(Uganda)
Leila Kayondo(Uganda)
East Africa: Males
Sauti Sol (Kenya)
Ali Kiba (Tanzania)
Diamond Platnumz (Tanzania)
Ommy Dimpoz (Tanzania)
Females
Vanessa Mdee (Tanzania)
Avril (Kenya)
Vicotria Kimani (Kenya)
Aika Navy kenzo(Tanzania)
West Africa: Males
Falz the bahd Guy(Nigeria)
Sakordie(Ghana)
Dbanj(Nigeria)
Ice Prince(Nigeria)
Wizkid(Nigeria)
Adekunle gold (Nigeria)
Females
Mocheddah(Nigeria)
Tiwa Savage(Nigeria)
Lola Rae (Ghana)
Efya (Ghana)
Yemi Alade(Nigeria)
Southern Africa: Males
Theo Kgosinkwe (South Africa)
AKA (South Africa)
Riky Rick (South Africa)
Black Coffee (South africa)
Females
Nadia Nakai (South Africa)
Simphiwe Dana (South Africa)
Titica (Angola)
Nhlanhla Nciza (South Africa)
Zonke (South Africa)
5. BEST DRESSED CELEBRITY
Uganda: Females
Barbie Kyagulanyi
Pherrie Kimbugwe
Anita Fabiola
Judith Heard
Crystal Newman
*Male category was scrapped.
East Africa: Males
Nick Mutuma(Kenya)
Juma Jux(Tanzania)
Nedy Music(Tanzania)
Idris Sultan(Tanzania)
Georgie Ndirangu(Rwanda)
Jamal Gaddafi(Kenya)
Females
Jokate Mwegelo(Tanzania)
Vera Sidika(Kenya)
Huddah Monroe(Kenya)
Wema Sepatu(Tanzania)
Kate Peyton (Rwanda)
Wolper Stylish(Tanzania)
West Africa: Males
Mai Atafo(Nigeria)
IK Ogbonna(Nigeria)
Alex Ekubo(Nigeria)
Richard Mofe Damijo(Nigeria)
Ric Hassani(Nigeria)
Toosweet annan(Ghana)
Females
Nana Akua Ado(Ghana)
Ritah Dominic(Nigeria)
Juliet Ibrahim(Ghana)
Yvonne Nelson(Ghana)
Zainab Sheriff(Sierra Leone)
Deborah Vanessa(Ghana)
Southern Africa: Males
Maps Maponyane(South Africa)
Mthoko Mkhathini(South Africa)
Trevor Stuurman(South Africa)
N K U L I M
Luis Munana(Namibia)
Females
Terry Pheto
Dillish Mathews
Samantha Jannsen
Bonang Matheba
Minnie Dlamini
Lerato  Kganyago
Tsholo Dikobe(Botswana)
Nonzamo Mbatha(South Africa)
Central Africa: Males
Fally Ipupa
Koffie Olomide
Awilo Longoba
Ferregolale Padre
Females
Orfny Fenty
Anado Kabika
Jessica Bossekota
Ally Akindja
6. UGANDAN MODEL OF THE YEAR
Males 
Mwesigwa Paul
Lucas Stunnar
Waiswa Ronald
Adam Gashe
John Iwueke
Housen Mushema
Females         
Vaquisha Eyapu
Rossi Rock
Chandia Dorothy
Bettty Mahoro
Rukundo Natalie
Aliba Immaculate
7. MODEL OF THE YEAR: AFRICA
Males
Victor Ndigwe
Toyin
Adonis Bosso
Sanele Xaba
Dave Kabamba
Lesala Mampa
Females
Georgina Akalanyaba
Julee Djoulde Bocoum
Huguette Marara
Yemi Awoyemi
8. OUTSTANDING MODEL OF THE YEAR
Sharam Diniz
Mayowa Nicholas
Maria Borges
Herieth Paul
Aamito Stacie Lagum
Patricia Akello
9. EAST AFRICAN RISING MODEL OF THE YEAR
Males
Ephy Saint
Chammack Alaye Yambi
Jay Rwanda
Darrel Gee
Ben breaker
Abel Kipaso
10. BEST MODEL MANAGEMENT
Fusion Models(South Africa)
Beth Model Management(Nigeria)
Myth Model Management(South Africa)
Ice Model Mangament(South Africa)
Joram Model Management(Uganda)
Boss Models(South Africa)
11. MOST FASHIONABLE MUSIC VIDEO
Uganda
Dede – Bebecool
Magic – Winnie Nwangi
Mukyala Mwami – Aganaaga
Nkwatako – Sheeba Karungi
Manifesto – Leila Kayondo
Byagana – Radio and Weasal ft. Ziza Bafana
Bingi – New Chapter
Africa
Mamacita – Tinie Tempah ft. Wizkid
Colours of Africa – Diamond Platnumz ft. Mafikizolo
Soft Work – Falz the bahd Guy
Vanessa Mdee – Niroge
No Kissing – Patoranking ft. Sakordie
Aje – Ali Kiba
If I start to talk – Tiwa Savage ft. Dr. SID
Tulale Fofofo – Micasa FT. Sauti Sol
Kontrol – Maleek Berry.
12. MOST STYLISH COUPLE
Barbie and Bobi Wine (Uganda)
Bonang Matheba & AKA (South Africa)
Annabel Onyango and Marek Fuchs (Kenya)
Zari Tlale and Diamond Platnumz(Tanzania)
Mr & Mrs Ayo Makun(Nigeria)
Elikem and Pokello(Zimbabwe)
13. CROSSING BOARDERS WITH FASHION
 Jidenna
 Ugo Mozie
 Lupita Nyongo
 LOLU ESQ
14. BEST DRESSED MEDIA PERSONALITY/ENTERTAINER OF THE YEAR (UGANDA)
Males
Crystal Luv
Douglas Lwanga
Denzel Mwiyeretsi
De Apeman
Alex Muhangi
Females
Victoria Bagaya
Fyona Kirabo
Nassali Bettinah
Anita Fabiola
Malaika Nnyanzi
Judithiana
Deedan
15. BEST DRESSED MEDIA PERSONALITY/ENTERTAINERS OF THE YEAR(AFRICA)
Males
Uti Nwachukwu
Falz the bahd Guy
Idris Sultan
Friday James
Ebuka Obi
Derenel Edun
Georgie Ndirangu(Rwanda)
Females
Vimbai Mutinhri
Toke Makinwa
Stephanie Coker
Bolanle Olukanni
Berla Mundi
Bonang Matheba(SouthAfrica)
Tracy Wanjiru(Kenya)
16. STYLIST OF THE YEAR
Uganda
Phauz Fashion King
Kaijuka Abbas
Fatuma Asha
Posh by KC
Chuck Salvator
Tazibone Solomon
East Africa
Brian Babu
JM International
Annabel Onyango
Irfan Rizwanali
Wambiu Thimba
West Africa
Adebayo Okelawal
Bubu ogisi
Mellisa Akposoe
Swanky Jerry
Sam Desalu
Memsor Kamarake
Southern Africa
Lourens Gebhardt
Shaun Stylist
Gaone Mothini & Tsholo Dikobe
Reinhard Mahalie
Craig Zoowie
Dimeji Alara
Pholoso Selebogo
Loius Phillipe De Gagoue
17. MOST STYLISH UGANDAN IN THE DIASPORA
Males
Alecool
Adam Ddumba
Meddie More
Prince MJ
Females
Sheila Nabunya
Louise Kamya
Regina Carol
Lucy Smize
Rachel K
Krina Styla.
18. MOST STYLISH AFRICANS IN THE DIASPORA
Males
Lolu Esq
Steven Onoja
Zeddie Loky
Henry Coffie.
Hush Puppi
Emmanuel Austin
Females
Shirley Beniang
Fisayo longe
Melissa Akposoe
Soraya De Carvalho
Toun AJ
Didi Olomide
19. FASHION EVENT OF THE YEAR (UGANDA)
Kampala Fashion Week
Malengo HOT PINK catwalk
Blankets and Wine
Paple Rayn
Bride and Groom expo.
20. FASHIONISTA OF THE YEAR
Uganda: Males
Bover styles
Anthony Kays
Williams Bugeme
Shaminator
Abduz spot
Ssekiranda Allan
Abby Singh
 Females
Esther Chanelle
Nina Roz
Sera Ponde
Mwaj Ahmed
Aron Hilson
Nakiranda Cynthia
Sarah Joy Bakanansa
TK Berriez
East Africa: Males
Muriki Kagiri
Franklin Saiylel
Abdy Askar
Stive Lee
Daniel Weke
Females
Anita and Lisa Gaitho
Joy Kendi
Bridget Shigadi
Hamisa Mabetto
Sylvia Njoki
Diana Machira
Southern Africa: Males
Lungstar Mkwanazi
Keletso Rakumakoe
Adriano Visage
Marcellino Vallihu
S i v u y i l e Madikana
Gemaen Jordan Taylor
Gilmore tee
Females
Mbo Mahocs
Sarah Langa Heaton
Wolf Lulama
Pokello Nare
Anelisa Mangcu
Nangula Nanyemba
Antonia shinana
Central Africa: Males
Steve Chirha
Justine Nsombo
Gipsy Ilunga
Jonathan Zegbe
Mwana Metshola
Ken Nsiala
Females
Naomi Mujinga
Geerie Berry
Queen Pokoo
Afi Elizabeth
Monica Flowe
Charlotte Kamale
Alliance Kidja Bahati
West Africa: Males
Noble Igwe
Akin Faminu
Mr. Asare
Hakeem Adeyinka balogum
Josef Adamu
Females
Empress_jamila
Sharon Ojong
Sandra Ankobiah
Missaei Ameena
21. MAKEUP ARTISTES 2016
Uganda
Zipper Atafo
Fyona Kirabo
Mona Faces
Fayth Presh
Pamela Musiimenta
East Africa
Muthoni Njoba
Maya mia
Claudine Mwangachuchu
Steve Koby
Milly_Umuhoza_Vanly
Fauzia Abdulkadir
West Africa
Anita Brows
Lewina David
Tintsmakeuppro
Oshewabeauty
Bimpe Onakoya
Jide of St. Ola
Southern Africa
Clara Chimeloane
Vuyovaroy
Nthatomashishi
Lucoh
Missjeyarts_makeup
Tlhomamo
22. BEST FASHION BLOGGER/WRITER
Uganda
Lamic Kirabo
Mugume Canary
Hersan Ssentongo
Eleanor Mirembe
Grace Nafuna
Samson Baranga
Africa
Sylvia Njoki
Akin Faminu
Charlie Kamale
Sharon Ojong
Aisha Baker Parnell
Richard Akuson
Sharon Mundia
Jacqueline Albert Terry
Muriuki kagiri
23. LIFESTYLE/FASHION PHOTOGRAPHER OF THE YEAR
Uganda
Oneal Mujjumbura
Blush Media
Alexander Photograpy
Twenny Benjamin
Rolland Manzi
Ronnie Bob
Africa
BuoArt
Nibz_studio
William nsai
Giulio Molfese
Charlene Asare
Gilbert Asante
Clemence photography
Victor Peace
Trevor Stuurman
24. HAIRSTYLIST OF THE YEAR (Uganda)
Hair by Zziwa
Mart Barber
Martyn Ssekyanzi
Grace Warren
Sula's Saloon
25. BEST DRESSED TRADITIONAL/RELIGIOUS LEADER.
Prophet Elvis Mbonye
Pastor Mondo Mugisha
David Happy Ngabo
Prince Wassaja
Staff Writer
(Visited 565 time, 1 visit today)
Musicians B2C postpone maiden concert

By Our Reporter
Musicians B2C have finally come of age and are set to finally hold their maiden concert. However, their plans have hit a hurdle.
The "Tokigeza" hitmakers, who had earlier on planned to hold their concert on August 31st, have been dealt a slight blow and forced to postpone the concert. This after their concert date clashed with Swangz Avenue 10th anniversary celebrations.
"We have built a reputation as peaceful musicians," the singers explained. "So when we found our concert colliding with Swangz Avenue anniversary celebration, we sat down with them and reached an amicable resolution to postpone our concert."
Despite the setback, the singers remain upbeat about their upcoming concert and have promised to give fans a concert to remember.
"Our fans have been begging us for a concert  for a long time, and we are finally ready to give in to their demand," B2C said. "We have enough music to perform for more than three straight hours on stage, so our fans will not be disappointed."
They boast of one music album titled "Born to Conquer" and several hit singles which include "Nyongera", "Tokigeza", "Njabala", "Gutamiza", and "Wanyonona" among others.
Their maiden concert will be held on Friday, September 7 at Freedom City. Tickets will cost 20K(ordinary), 300K(VIP) and 1 million (tables).
(Visited 565 time, 1 visit today)
"Days of Elijah" singer, Robin Mark coming to Uganda

By Our Reporter
Renowned gospel singer Robin Mark is coming to Uganda, we have learnt. Famous for his song, "Days of Elijah", he will be gracing the "Virtuous Woman" conference slated for late this month. The 61-year-old Irish musician will be escorted by his wife Jacqueline with whom they will lead worship at the annual event.
The "Virtuous Woman" conference is an annual women's conference that brings together women from all churches and different spheres of life. The conference will this year focus on the things that make strong women who are very crucial as pillars of society in shaping culture among other things.
Pastor Deborah who is one of the brains behind this conference noted that, "the purpose of this conference is to reach out to the brokenhearted and the lost as part of our mandate to reach out to God's people with the Love of God."
This "Virtuous Woman" conference will run for 3 days — starting on 27th April at Omega Hotel in Jinja, then heading to Imperial Royale Hotel in Kampala on 28th April and concluding on 29th April at Christ's Heart Ministries' Headquarters in Mukono.
The conference is organized by Christ's Heart Ministries International headed by Bishop Isaiah Mbuga and Pastor Deborah Mbuga.
(Visited 565 time, 1 visit today)
Ykee Benda stars in World Cup anthem

By Our Reporter
The official FIFA World Cup global anthem dubbed "Colours" has been released.
Created by Coca-Cola in partnership with global music icon Jason Derulo, "Colours" celebrates all of the vibrancy and excitement that comes with the arrival of the world's biggest football tournament.
A localized version has also been created starring musician Ykee Benda to uniquely celebrate Uganda's passion for football. Other top artists – Diamond Platnumz, South Africa's Cassper Nyovest, Ethiopia's Sami Dan and Mozambique's Lizha James have also worked on localized versions to depict the colours and styles of their different countries.
Ricardo Fort, VP of Global Sports Partnerships at The Coca-Cola Company said, "We believe that music and football are intrinsically linked by the passions they evoke so we are excited to welcome Jason to the team and can't wait to bring this upbeat anthem to the world ahead of the 2018 FIFA World Cup™".
Coca-Cola Uganda Brand Manager Ms. Miriam Limo expressed pride at the international recognition that this global endeavor has created for Ykee Benda and the other local artists.
"Providing a platform for renowned as well as upcoming and less mainstream artists to collaborate musically is the backbone of Coke Studio and we at Coca-Cola are always proud to see one of our local artists get recognized internationally. Having 2017 Coke Studio representative Ykee Benda participate in such a global project signifies the impact that the Coke Studio initiative has not only on the participating artists but also on Africa and the rest of the world," she noted.
"Colours" will become the sound track to fans' excitement for the tournament, as it begins playing across the world in the build up to the kick off.
(Visited 565 time, 1 visit today)