5 Moves That Make You Look Bad In Bed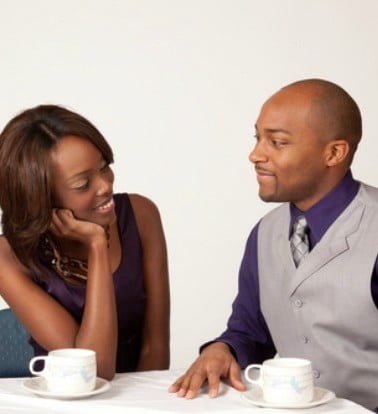 No matter how confident a guy is in other areas of life, one of the most common dating fears is that women  will think he's bad in bed. If you're a two-pump chump, or can't get it up, they'll find out pretty damn quick. But what's more disturbing? A woman can tell a guy's hopeless long before you glimpse her undies—and that can actually prevent any action from even happening. So here are five deal breakers shared by real, hot women—and how to fix them fast.
1. Fidgeting
 A guy will be bad in bed by how he moves. Quick, jerky or nervous movements show plainly that he's not comfortable in his own body, and won't be comfortable with mine.
Fix it: The quickest solution is exercise, especially a masculine sport such as boxing or MMA. If you don't enjoy getting punched in the grill repeatedly on a daily basis, go for Crossfit—it totally changes how you move, increases body coordination and obliterates stress. Say goodbye to nervous, jerky movements and say hello to a new body type and level of fitness. As a bonus, most Crossfit boxes (gyms) are jam-packed with hot, fit women.
2. Queasiness
 You're grossed out by the human body and freak when a girl has leg hair, you spot menstrual blood, etc. Our girl Andrea, 27, tells us, "the yard shouldn't have to be perfectly groomed for you to play in it." If you're verbally or visibly uneasy with the female body or your own, she senses that you're probably going to be a pretty sterile, unimaginative lay.
Fix it: Get over it, bro. s*x is sometimes down and dirty. The more you learn to dig that, the more comfortable she'll feel letting her guard down around you both on the streets and between the sheets.
3. Indecision
Think "I don't know, what do you want to do tonight?" That kind of wishy-washiness hardly impresses Leyla, 26. "When he leaves everything to me on a date, it leads me to expect that he's going to be the same way in the bedroom, and women don't want that."
Fix it: Man up and plan a date. It doesn't have to be perfect—just putting forth the effort goes a long way. Quick tip: Invite her to something you're already planning on doing. "Hey, have you been to the Chinese Market downtown? Some friends and I might check it out this weekend. They've got all kinds of unidentifiable things that you can eat. Feeling adventurous enough to join us?" The added benefit is, if she flakes, you're not stuck sitting around.
4. Bad Touching
This is one of the top complaints women have about men regarding foreplay and s*x. It's something that even many experienced guys get totally, horribly wrong. Emily, 28, explains that she "has to like the way his casual touch feels. If I unconsciously tense up and pull away from his touch, I listen to my body. Also, if he touches me too much or not enough, I can tell he won't know how to please me when things get more intimate."
Fix it: Your touch should be natural, and escalate from friendly to something more over time. In other words, the exact opposite of the ultra-common mistake—not touching until you're trying to "make a move." Also, don't look at the area you're touching or call undue attention to it, which will creep her out big time. All this requires practice.
5. Lack of Adventure
Saying things that make you sound boring in the sack is unforgivable. Among the worst blunders is being judgmental about other people's s*xual proclivities. Katie, 29, was turned off when a guy expressed a bit of revulsion about a past s*xual exploit. "He basically labeled himself a dead cow in bed when he told me that the last girl he dated was 'kind of a freak' because she wanted him to pull her hair. Sorry, but almost every girl I know loves that at the right time. If he thinks that was weird, I'm going to have to teach him everything, and it'll probably fall on deaf ears."
Fix it: Keep an open mind, and, if you can't, shut the hell up. The saddest part is, the poor schmuck in the above example was probably just testing the waters to see if Katie would be into it—he just handled it all wrong. The best way to introduce something new, by the way, is to gently give it a try while you're in the act and go from there. Just, maybe don't bring out the handcuffs right away.
Source: Mademan.com
(Visited 598 time, 1 visit today)
Are you really having good sex?

By Bessie Fox
Some people say men are looking for good sex in a relationship and women are looking for love. Some studies have shown that, no, actually it is the women looking for good sex while men are searching for some kind of connection. Well, I will have you know that at the end of the day, none of that matters – not the studies, not even what everyone else is thinking. We all desire a connection and if we connect through sex, it had better be a damn good sexual adventure. Don't you agree? But then again, so many people care so much about opinions and how they will be perceived if they openly talk about sex.
Talking about sex is a taboo. Even when talking to our bros and sisters, some of us edit our conversations like pros, often times taking out the best parts and replacing them with generalised words or code words. We get that, sex is private, and yet sex is the most selling topic in movies, advertising, and books. So, if we are seeing it everywhere, why not talk about it? Why wait to learn the "hard" way? Why pretend like we don't care and then secretly Google about it.
After all is said and done, we need to have good sex, responsibly of course. However, we all can't have good sex if we fail to make good and meaningful connections with our partners and friends. The idea of good and safe sex gets distorted when we think of getting STI's, pregnant and for many of us who are seeking a connection, the fear of getting "used" and left with a broken heart is real. We have heard about those married couples who fight everyday and sleep in different rooms. One can only imagine what kind of sex they are having, if they are getting any. Most failed marriages today are ruined by bad communication, lack of trust, secrets and unevolved expectations in gender roles. All these failings eventually trickle down to sex, hence bad sex and then no sex, and then somehow we hear that our perfect couples are cheating on each other or that they are holding on because of the kids. What gives? A frustrated relationship is equal to bad sex and once it gets to that point, we all act like the relationship is no more.
The importance of exploring all the dynamics of good sex isn't classified but rather justified. NTV's Chicken and Chips show is an example of taking this topic by the horns. Topics about sex and relationships are openly discussed on the show, and on their social media platforms.
Chicken and Chips is not holding back to make anyone feel comfortable or to honour taboos, nope! Rather, it is disrupting the usual way of #KeepQuiet by asking all the questions we all want to ask but won't.
You can watch the episodes for yourself every Sunday at 1:30pm or the replay on Friday at 4pm. They include "puppet reality TV" based on real conversations, and "talk of the town" filming people answering some deep questions on the streets of Kampala, plus music videos and "social experiments" that capture people on candid camera in funny situations.  Maybe you'll have better sex once you get a chance to really talk about it!
(Visited 598 time, 1 visit today)
8 Dumb things to avoid on a date

Who hasn't tossed and turned in bed the night before a big date trying to account for all the things that could go wrong?
There's nothing you can do about those things — which makes it especially important to get a grip on factors you can control, the self-inflicted catastrophes that are avoidable with a little sensitivity and awareness.
Here are eight dumb things to avoid like the plague:
1. Waiting and waiting and…: Write this down: There's no such thing as a perfect man or woman. While you wait for one to appear, lots of people cross your path with whom you could have a perfectly good time — and maybe even fall for.
2. Texting at the table: Imagine you're looking forward to dinner alone with someone you find attractive. You show up at the agreed upon time, and he or she has invited 12 others to join you — parents, siblings, coworkers — and given them permission to interrupt your conversation at any time. Ridiculous, right? Put. The phone. Down.
3. Flirting with the waiter/waitress: If you're in the market for romance, it's natural to have your antennae up and alert for possibilities wherever you go. But when on a date, turn off the radar and focus your undivided attention on the person — and potential partner — right in front of you.
4. Taking "casual" too far: It's probably a good thing that society has eased up on the strict formalities of dating when our great-grandparents were young. But relaxed standards are no excuse for laziness. Don't just "hang out." Use your imagination to plan something fun and different. Don't dress like you just came from the gym — put some effort into looking (and feeling) sharp.
5. Ignoring common courtesy: Some of those "antiquated" rules for dating, however, deserve a second look. In rejecting concepts like "chivalry" and "decency," we've robbed ourselves of potent romantic opportunity. Discover for yourself how attractive old-fashioned good manners can be.
6. Talking more than you listen: Some people treat a date as an opportunity to reveal — in great detail — how fascinating they are. Make it your mission to do the opposite, to discover your date's hidden dreams, talents, and goals. Give them the gift of being the fascinating one for a change — and they'll remember you for it.
7. Breaking the (dating) speed limit: While it's possible to cause problems by going too slow, the most dramatic crashes happen because you've hit the gas too hard, too soon. That's when you're most likely to confuse sexual sizzle with true love, or to ignore warning signs that the road ahead may not be as smooth as you hoped. Slow down and (safely) enjoy the journey.
8. Getting too personal, too soon: In most cases, the person you are dating is — or was until recently — a complete stranger to you. They don't need to know your secrets, phobias, childhood traumas, medical issues, and most embarrassing moments right out of the gate. Establish trust before you open up about everything.
Source: eHarmony.com
(Visited 598 time, 1 visit today)
15 Ways to be the person others want to date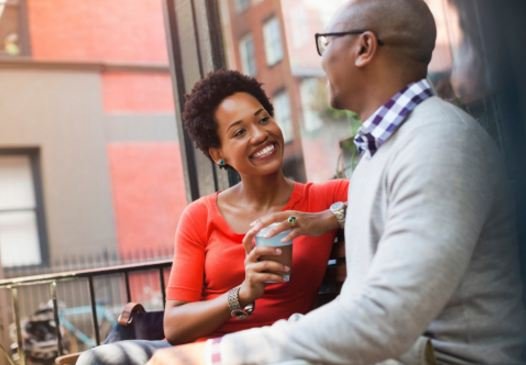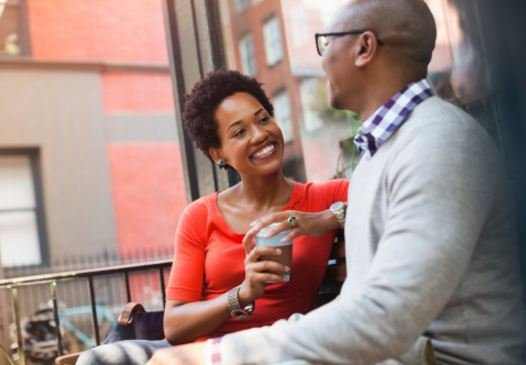 You may want more dates … or you may want better dates. You probably want dates with people who have the potential to be the love of your life.
Whatever the case, it's wise to pause and ask if you're doing all you can to attract the best.
To be sure you're the kind of person other people can't wait to go out with and keep going out with— here are some things to think about…
1. Act "as if …": If you knew you would meet someone amazing this week, you would probably dress a little nicer and smile more. So do it, because it just might happen.
2. Make yourself feel attractive: Read a self-improvement book, buy a new outfit, get out and exercise, update your look—when you feel attractive, others will find you more attractive, too.
3. Initiate a growth spurt: You will be far more captivating to the opposite sex by continually growing, developing, and moving your life toward a big goal.
4. Check your must-have and can't-stand lists: Those lists you made to evaluate potential partners are a good place to evaluate your own attractiveness.
5. Love yourself—so you can receive love from someone else: Don't roll your eyes, this is so true! Having a healthy self-regard, and feeling comfortable in your own skin, sends a powerful message that you are ready to give and receive love.
6. Live with purpose:  Everyone wants to be around a person who loves life and lives it fully. Discover what inspires and energises you, and go for it.
7. Project confidence:  Since self-confidence is contagious, you'll boost your odds of finding a partner if you become convinced deep down that you have a lot to offer.
8. Detox your emotional life:  Toxic emotions — bitterness, regrets, shame — have a way of leaking out into actions and attitudes. Do whatever you can to work through damaging feelings.
9. Tell it like it is: Everyone appreciates a straight shooter, with no hidden agendas or sales pitches.
10. Let your enthusiasm pour out: Which would you choose—a date who has low energy and seems indifferent, or someone who is upbeat and optimistic? So would your potential dates.
11. Skip the snarky banter: Modern humour leans heavily on sarcasm and cynicism, which may work for stand-up comics and late-night TV hosts, but not so much for potential lovers.
12. Maximise your God-given assets: Look for ways to develop and utilise your talents.
13. Know where you're going: If you don't have a solid direction for your life, work hard to develop one.
14. Show genuine interest: Everyone has a story to tell and a desire to be heard. Make the other person feel worthy of your undivided attention. (Put the phone away.)
15. Leave exes out of the conversation: You've heard it before, but it bears repeating because it's such a common complaint: No one wants to hear all the terrible details about your exes!
Source: Graphic.com.gh
(Visited 598 time, 1 visit today)