28-Year-Old Indonesian Guy Marries 82-Year-Old Woman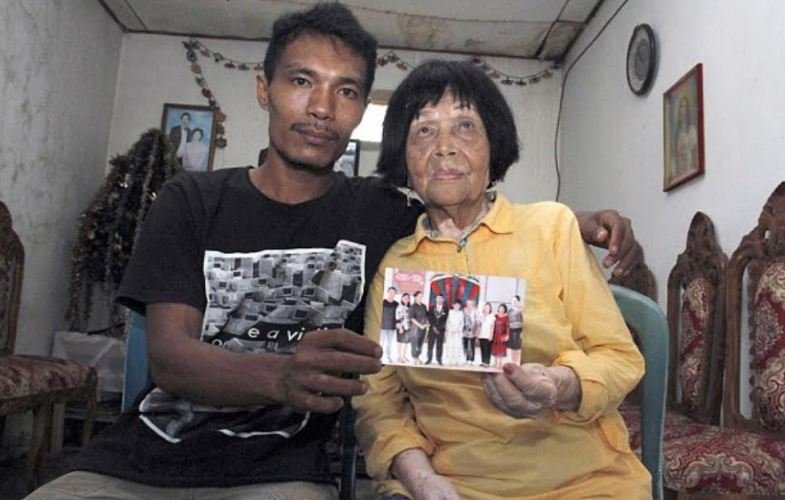 How did the 28-year-old Indonesian guy marry the old woman? How did they get acquainted? Read the information below to learn more about it.
The 28-year-old Indonesian married the woman who is more senior than him for 54 years.
The man Sofian Loho Dandel works as the mechanic, as reported in Tuko Kenya. A year ago, he was called by the stranger, Martha Potu. She has dialed the number by mistake. Dandel was fascinated by her voice from the first hearing.
"I have just answered a call. It was pleasant to me how she was presented and how politely she spoke. We talked about an hour. Then have begun to call up. She likes my chores, she was careful and energetic. I became attached to her more and more. Earlier, I never dated anybody. And now I have understood what it is to fall in love," Dandel said.
After a while, the guy has decided to come to visit the beloved. He was shocked: the 82-year-old woman opened the door. All the time, while they communicated, Martha didn't disclose her age.
Dandel learned that she lived alone. The husband died 10 years ago. Two children have gone to work abroad. Touched by Marta's history, Dandel has promised to stay with her forever. Relatives of the groom were shocked by age of his darling.
"We didn't know that he has chosen a granny! He didn't say how old she was until we met her. Of course, we were struck. But we saw that they really loved each other. Therefore, we have accepted his choice," Dandel's mother, 60-year-old Magdalena says.
On February 18, a couple got married. Martha calls the young husband "Charisma". "I prayed to God that he has sent me the lover, which will be able to take care of me in old age. And he has heard my prayers," the woman said.
As you see, there are such situations in the real life. As many people say, "love has no age".
(Visited 243 time, 1 visit today)
When Drugs Become The Music: The Addiction Problem in the Entertainment Industry

By Our Reporter
At his peak, Bobi Wine, now a member of Parliament remixed one of the Late Paul Kafeero's songs; 'Dippo Nazigala.' The Kadongo-kamu singer had sang about his long journey towards quitting alcohol, Bobi Wine on the other hand sang about his struggles with marijuana. He laid down reasons why he had quit and went on to take a swipe at his musical competitors; Chameleone and Bebe Cool both of whom had come close to death. He blamed Chameleone's fractures and Bebe Cool's bullet injuries on addiction. Yet subtly, Bobi Wine had blown the lid off the drug problem in the entertainment industry, but no one did take him serious, at least no serious case had yet to surface.
It's more than five years since the 'Ghetto Nazigala' song, the country awakens to the Ginkesse Star, Qute Kaye, who'd just survived a lynching over stealing car headlights. There were more questions than answers; "what happened? what went wrong?" How could a music star fall so low into an abyss that could not be explained any longer? "Drugs," some guessed. But if it was drugs, how many had gone down this path? Did they ever find their bearing back to a normal life?
1. Dave Dash (Davis Lukwago), TV and Radio Presenter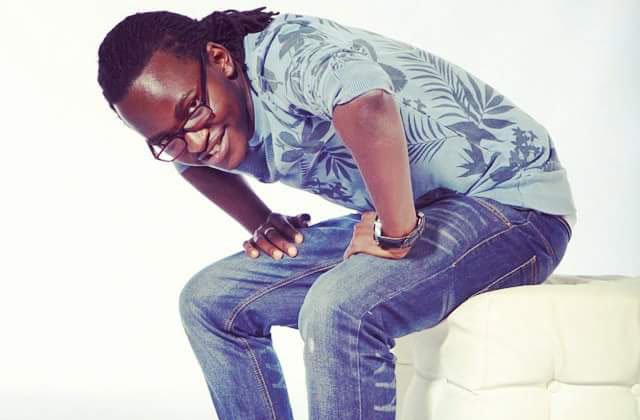 Last year in September, social media was hit by shockwaves as a video circulated. It was of Dave Dash taking a naked mile, his dreadlocks had given him away. Dave Dash would immediately check himself into rehabilitation at Butabika. A month later, he were to give a testimony of his recovery describing this moment as the most alive he'd been his entire life. Today, he seems to have left his past life behind and seems excited about the future ahead. He's also gone on a drug awareness drive, partnering with organisations such as Reach A Hand Uganda to sensitise the youths about the dangers of drug use. He clearly did not live in denial about his problem, he came out and confronted it and seems to be winning so far.
2. Kennedy Zziwa, Hair Stylist at Hair by Zziwa
Speak of relapses, and Zziwa is there as a witness. He first publicly shared his story in light of the Dave Dash saga. In April this year, he once again came open and talked about his relapse. "I discovered from the news sites that I knocked an electricity pole in Biina. Survived being lynched. And then I was whisked to Rehab where I have been for two weeks," confessed Zziwa. He'd been unaware of being high on drugs. Despite the relapse, he described it all as part of the recovery process and apologised to those he'd disappointed. It was no clear that there comes a point when drugs take control of one's personality enslaving them in ways they can't explain.
3. Iryn Namubiru, Ugandan Musician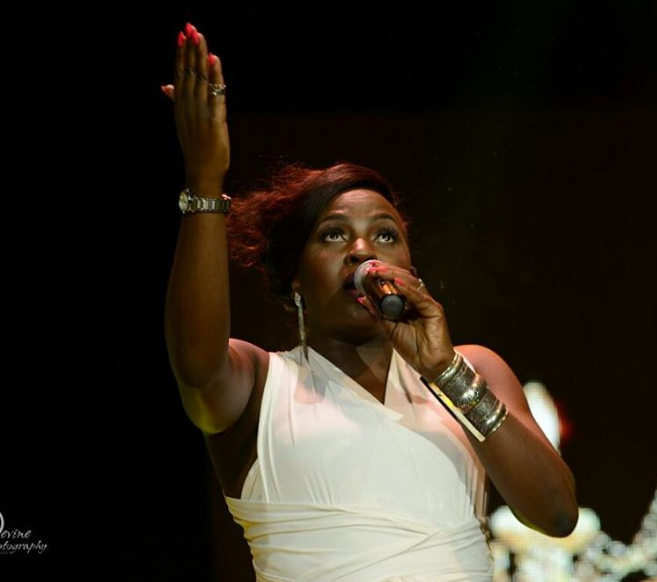 The Ugandan music artiste was detained in Tokyo Japan for illegal possession of drugs. The singer claimed innocence and blamed her promoter, one Nigerian Kim Ueno for setting her up. Although Namubiru survived a punishment that could have gone up to seven years in jail, it still left the country talking. Till today, the facts of the matter remain unclear. Was Namubiru trying to export drugs? How many other Ugandan celebrities were in this kind of business?
4. Jackie Chandiru, Ugandan Music Artiste
Of all the former Blu3 girls, none has faced it rough more than Jackie Chandiru. The cracks of her life were first revealed by a leaked photo that showed her body with needle marks at various points. She had morphed into the Ugandan Elvis Prisley. Drugs were digging gold from her music stardom. But what could have driven Chandiru to drugs? Could it have been her failed relationships? Was it something she'd started out as an experimental exercise only to find euphoria in it? Chandiru last surfaced in public in 2017 during another of her relapses. The family rushed her back to rehab in a Bunamwaya health facility. We thus wonder; "did she hit a point of no-return or will there be a music reformation for this artiste?"
(Visited 243 time, 1 visit today)
BBS Terefayina launches World Cup in live broadcast.

Yesterday as the long awaited World Cup final kicked off, Mengo based BBS Terefayina as the only authorized local station to broadcast all 32 games broadcasted its first match. While the station broadcasted the match between hosts Russia and Saudi Arabia, there was also a ceremony to mark the milestone where VIP guests like the Katikiro graced the live broadcast on big screens in Bulange.
BBS Terefayina will continue to broadcast the remaining 31 matches live.
(Visited 243 time, 1 visit today)
PEPSI ISSUE PRESS STATEMENT ON TRAGIC ACCIDENT.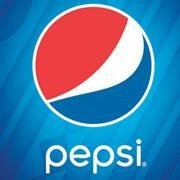 Yesterday evening a Pepsi vehicle registration no: UBD 061D was involved in an accident with a pick-up and a Boda boda along the Kampala – Gulu highway at Nakasongola. Unfortunately, five people lost their lives in the incident including a member of the Crown Beverages' fraternity, Mr Emma Kibira, a sound engineer. Other injured persons were taken to Laco Hospital in Luwero for further treatment, they are currently stable and will be transferred to a health facility in Kampala.
The Crown Beverages Limited fraternity is deeply saddened by this tragic accident and send their deepest condolences to all the families that have lost their loved ones.
May the souls of the dearly departed rest in eternal peace.
(Visited 243 time, 1 visit today)