15 Awesome Quotes From Fela Kuti: Africa's Greatest Musician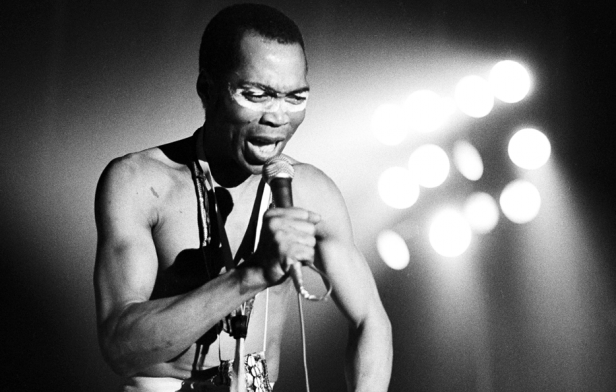 By Ian Ortega 
1. "I do not believe any more in the marriage institution. The marriage institution for the progress of the mind is evil. I learned that from prison. Why do people marry? Is it to be together? Is it to have children? People marry because they are jealous. People marry because they are possessive. People marry because they are selfish. All this comes to the very ugly fact that people want to own and control other people's bodies. I think the mind of human beings should develop to the point where that jealous feelings should be completely eradicated."
2. "I don't treat women as objects to be used. I just don't agree to possess a woman."
3. "A radical is he who has no sense…fights without reason…I have a reason. I am authentic. Yes, that's what I am."
4. "To think how many Africans suffer in oblivion. That makes me sad… Despite my sadness, I create joyful rhythms… I am an artist… I want people to be happy and I can do it by playing happy music. And through happy music I tell them about the sadness of others… So really I am using my music as a weapon."
5. "Look, we're very backward. The African continent is degenerating into what I call the era of second slavery. And it's caused by a conspiracy of Western Governments on one side and illegal African Governments on the other side, operating without a constitution. My Government is like that, a military Government that runs the country by decree."
6. "Now, there is a lot of violence between the armed forces, the police and the citizens. If I became president now I would immediately pass a law that makes every citizen a policeman or a soldier. Today's society has so many laws and so many institutions, but Africa needs a different approach before it can develop as a continent."
7. "…I can't f**k without grass, man. If you f**k with grass once, you won't want to f**k without grass anymore. It would be a useless exercise,…That's why I started smoking grass o."
8. "Sex is a gift of nature. Why do men make laws to check it? A law telling you where to f**k and another telling you when to f**k."
9. "…man is here against his will. Where do we come from? What was before us?…when you think you die, you're not dead. Its a transition."
10. "I don't tell lies against anybody. That's why I always win all my wars."
11. "Privatization in Nigeria is selling the Government to individuals. And with the debt equity swap, the World Bank is ruining my country with what it owns; it means my country is on the market. I've never seen that before, historically. It's happening in Nigeria, Ghana, and these leaders accept this arrangement. Which makes me feel that they are agents for the Western system: they do everything, they have the guns to persecute, and people become poorer and poorer, which is making life difficult for Africans." "That's why I use politics in my music. That's the only way a wider audience will get acquainted with the important issues. It makes sense culturally as well. In Africa, we don't sing really about love. We sing about happenings. That's the tradition: there are no love songs like 'Darling, Kiss Me." "It just shows how low the mentality of my country's leaders was. I thought they had developed a little bit of sense."
12. "A Nigerian senator just told me : "If even only 5000 Nigerians started imitating Fela, it would soon be very chaotic here !" "Fela : No, it would be a revolution!"
13. "To be spiritual is not by praying and going to church. Spiritualism is the understanding of the universe so that it can be a better place to live in."
14. "I want peace. Happiness. Not only for myself. For everybody."
15. "Bleaching of the body to look lighter is immoral."
(Visited 1 time, 1 visit today)
Here is Uganda's most sought after elite society of debaters!

By Muzaphal Kimbugwe
Wednesday morning as I step off the elevator on the 6th floor of Esella hotel, I am stunned.
A week earlier I was booked for adjudication duty in the Acfode Inter University debate nationals, convening universities from all over the country to debate a number of issues on gender and governance. I am here as an adjudicator under the banner of Debate Society Uganda, a society of young men and women with a passion for debate, who in this competition are technical implementers for adjudication and tabbing. Essentially, they decide who wins.
I am stunned to be here, as part of this society of young men and women who on face value can be mistaken for ordinary contemporary folk yet they are inarguably some of the most intelligent and eloquent young people this nation is blessed to have. Some are clad in suits, others in shorts-yes, shorts
while some are casual smart, donning chinos and blazers. They are full of life and they have an enviable sense of humour. Around them, you can't hold your laughter.
Gilbert, the Chief adjudicator in this tournament is a young man of average height, a strategic mix of tough and simple demeanour and with a great sense of humour. Gilbert is running a quick activity to help debaters and adjudicators know each other. Gilbert is a team building expert. You will also think that Gilbert is a comedian, because he actually is, and an MC among other things. He is an agriculturalist, an MSC candidate, a researcher and most importantly here, a seasoned debater and public speaker.
Just like Gilbert, most of the members of Debate Society Uganda present here are professionals in different fields while others are students. In all this diversity, intriguing as it is, I see young people doing what they love, having fun at it and doing it super well.
Fast forward, there is a briefing of debaters, after which Jacob Eyeru, the national head of Debate Society Uganda is to give a key note address on "Debate as a Vehicle for Enhancing Good Governance and Youth Participation".
My oh my, Jacob is sui generis. Listening through his address, everyone is just amazed. Jacob is an engineer by the way so one would wonder, "Engineering, debate, how so?" Well, Jacob is above all things a seasoned debater whose story as he tells it jokingly shows how far he has come, from a young boy with a desire to debate, who grows into an outstanding student that leads his university's fast growing debating union at Makerere University and is later elected East African Community Youth Ambassador for Uganda in the program's pioneer years. That he now leads this society of debaters is not surprising.
It is a successful tournament, the Acfode inter university debate nationals. Round after round, my interaction with different members of this society who alongside me are serving as adjudicators is just awe amazing. Their understanding of issues, their ability to weigh arguments, their ability to give feedback to students and their commitment to debate is just admirable.
One of these guys, Segawa Ivan Sebastian is the current East African Community Youth Ambassador for Uganda. Ivan's story as earlier told by Jacob in his keynote address makes this society even more intriguing. From humble beginnings of a boy who couldn't write his own speeches, Ivan has grown into a seasoned debater who has among other things led his university's debating union at Kyambogo, won many awards, represented Uganda at the world debate championships and is now the head of the society's television debate program, the NBS Television school debates. Ivan's story is just one of the many-stories of Debate Society Uganda's members.
Beatrice Kaytiena, another member of this society is the Vice President of the General Assembly of the International Youth Diplomacy Conference in Accra Ghana 2019. Beatrice is an entrepreneur, a graduate of linguistics and a postgraduate student of international relations and diplomacy. Cut Beatrice and she will bleed debate.
Ntambi Michael Blair, the head of the society's schools program is a 3rd year student of law at the Islamic University in Uganda (IUIU). He has among other things led his University's debating union and he is the head of the Rule of law debates. By his dress code and gentle demeanour, we joke that he is deserving of the tittle Sir or Lord. Lord Blair, we say.
Samantha, another member of the society is a fourth year law student at Makerere University while Peter Muhizi is a teacher of linguistics. Peter's experience in debate spans years of debate and public speaking training and adjudication. Peter was Chief adjudicator to the African Debate Championships in South Africa in 2018.
See why, on stepping off the elevator, I am stunned? To be in the presence of such young men and women is no easy feat.
And, oh, I haven't talked of Patrick Ngasirwa, the tab master in the tournament or Joel Mucunguzi, both members of the society who are 4th year law students at Makerere University. Very humble and gentle souls yet overly intelligent and eloquent young men with an admirable command of the Queen's language. What is even more admirable is their understanding of the law that will make you think they already are practising attorneys.
It is wondrous, how Debate Society Uganda has in a very short while managed to bring all these brilliant minds together for the cause of debate. It is even more wondrous, how sought after it already is.
This society has only been in existence for a couple of years yet today it is Uganda's most sought after society of debaters, managing technical aspects of debate for both government and private actors who have debate as part of their programming. The society has among others managed tournaments
including the African Debate Championship, the East African Schools Invitational, the East African Universities Debate Championship, the Ministry of finance students accountability sector debates, the Olympic values debates, the European Union climate action debates in partnership with KCCA and the Southern and Eastern African Trade, Information and Negotiations Institute (SEATINI) debates.
Also, the society is now the technical implementer for debate in the Stanbic bank national schools championship, while its own national schools program is already ongoing.
Debate Society Uganda is already a member of the East African Debate Council, the Pan African Universities Debate Council and the African Schools Debate Board.
The society, impressively, is youth led, with its membership open to all youth with a passion for debate and desire to make debate available in its highest quality all over the country as a tool for nurture of young people to achieve an informed and engaged society.
I am more than confident to say that this society, Debate Society Uganda is the real deal.
(Visited 1 time, 1 visit today)
EC, Online Media Publishers in Agreement over Voter Sensitization ahead of 2021 General Elections

The Electoral Commission and the Online Media Publishers Association (OMPA) this morning agreed to work together towards sensitizing the public and voters as the country prepares for the 2021 General Elections.
This move is in line with the Electoral Commission's strategy to mobilize stakeholder support as they prepare for the General Elections. The Electoral body pledged to offer training workshops at National and Regional levels for media personnel so as to equip them with knowledge of the electoral process to enable improvement in the area of election reporting.
Speaking to the members of the Association, Electoral Commission Secretary, Mr. Sam Rwakoojo said the meeting was very crucial to discuss our electoral process and how we can work together to enhance democracy, good governance, stability and prosperity as 2021 fast approaches.
"The general public, and particularly the electorate, will be following all the electoral activities through the media. We, therefore, consider it very crucial for media practitioners to have a deeper understanding of the roadmap and the processes involved, in order to ease your information and education functions," he remarked.
"As a country which is at the point of making critical decisions concerning its leadership, we count on you to promote awareness among the national and international community, about the readiness of Ugandans for a smooth electoral exercise. " he continued.
The Electoral Commission called upon online media publishers to pay extra attention to the promotion of balanced and objective coverage of the 2021 General Elections Roadmap, to exercise the highest level of professionalism so as to avoid chances of inciting violence through unbalanced, inaccurate or inflammatory reporting. On media safety during the electoral process, the Commission promised to develop guidelines on media rights as well as their responsibilities, presence, security.
Giles Muhame, President of the Online Media Publishers Association called for a portion of the Electoral Commission budget to be spent on advertising with online news platforms since audiences are heavily moving online.
Concluding the meeting, Sam Rwakoojo reassured the members of the Association and the general public about the electoral body's commitment to peaceful fraud-free elections in 2021:
"The Commission has built and continues to build capacity at all levels, to meet the legal, technological, logistical and administrative challenges which often come with polling day and post polling processes. We count on you to project Uganda in a positive way, that is, as a people who are committed to a peaceful electoral process", he concluded.
Originally posted on Pc Tech Mag.
(Visited 1 time, 1 visit today)
NBS Continues to Champion Change for the Betterment of our Country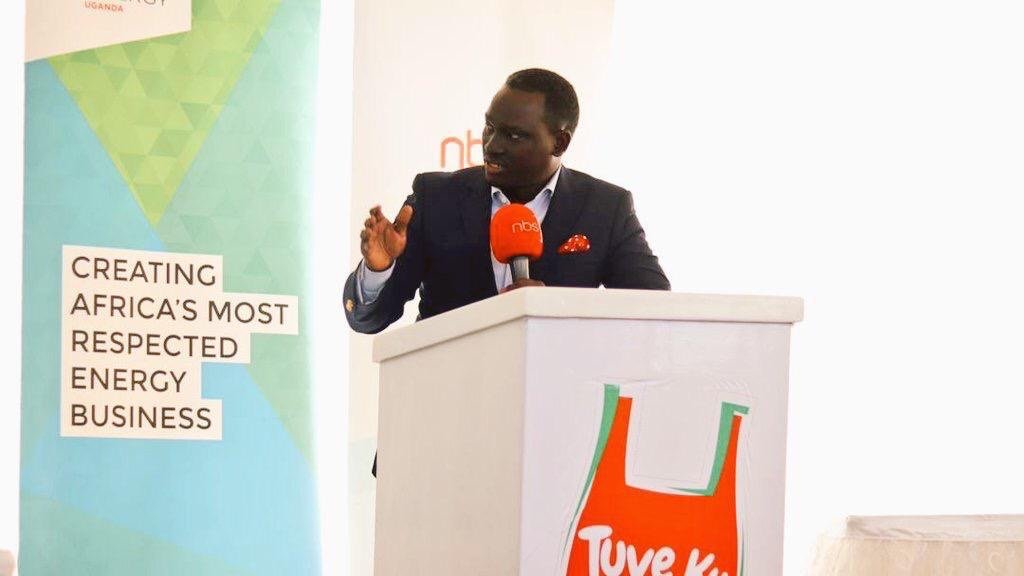 Apart from the famous Rolex, the other distinctive thing that defines Uganda is the garbage, specifically single use plastics or commonly known as 'kaveera'. You would think it's our other name, Uganda Kaveera (that sounds so wrong).
Over time, countries across the world including our brother Rwanda have agreed to ban single use plastics because the threat it poses to the environment is greater than its use.
A year ago, NBS Television, NEMA and VIVO Energy came together with a campaign that sought to rid our environment and selves of this Kaveera. A bunch of people didn't think the initiative would last long because with our kind of 'moving to the middle income status', this would affect the economy but the campaign is proving fruitful with tangible results.
A year later, the ministry of education and sports has ordered all schools to ban Kaveera from the school premises, the state minister for investment, Anite has come out to say that the government is in talks with the Swedish investors to invest in recycling plants that would in turn create employment and save the environment. The minister for trade, Amelia Kyambadde has recognized effect of single use plastics on our environment. I personally got rid of them all, the corner grocery store in my neighborhood adapted to serving clients in reusable material.
The direction this campaign is taking is right, we need to trust that people are willing to put our environment first. NBS TV, NEMA and VIVO, the nation is behind you in this struggle.
The impact is clearly visible we shall keep banging on the door until we enter.
(Visited 1 time, 1 visit today)