10 Things You Didn't Know About Koffi Olomide!

By Dan B. Atuhaire
Koffi Olomide will be in Kampala this month for a number of charity activities and a music concert. He will be the headlining artiste at a charity concert organised by Rotary Uganda. Here's a few facts about the singer.
1) Koffi Olomide is 57 Years Old. He was born Christophe Antoine Agbepa Mumba, to a Congolese father and Sierra Leone mother on 13 July 1956.
2) The name Koffi was given to him in line with the common West African naming tradition (Sierra Leone, Ghana) in relation to the day of the week one is born. Koffi is one of the names given to boys born on Friday.
Popular male names for the other weekdays are: Kojo(Monday), Komla(Tuesday), Kwaku(Wednesday), Yao(Thursday), Kwame(Saturday) and Kwasi(Sunday)
3) Koffi Olomide is a proud holder of a Bachelors' Degree in Business Economics. He also has a Masters' Degree in Mathematics from the University of Paris.
4) He started his music career with Papa Wemba's band, Viva la Musica, initially as a composer and song-writer, and later as a vocalist and lead-singer.
5) The name Olomide was coined during his time at Viva La Musica. Koffi was such an impressive songwriter that one day in 1977 Papa Wemba exclaimed, "Ooh! l'homme idee" (Oh! the idea-man!). A funkier version of the words was adopted – Olomide. Koffi Olomide would later become his official stage name.
6) Koffi Olomide went solo in 1986, forming his own band that he called Quartier Latin. He does a unique genre, a slower style of soukous that he calls Tcha Tcho.
7) Koffi won four Kora Awards at the annual Kora Awards in South Africa in 2002 for his effort on the album: Effrakata. These included the award for Best African Artist, which he had earlier won in 1998.
8) Koffi mainly lives in France, and is married with seven children. His children have a unique naming convention: Aristote, Elvis, Miss Universe, Nike, Rocky, Del pirlo Mourinho and Saint James Rolls.
9) In August 2012, Koffi Olomide was found guilty of assaulting his producer. Earlier on, in the same year he had been charged with raping three of his dancers. The charges were later dropped.
10) Koffi Olomide probably holds the record for the biggest number of aliases by any musician in the world. He is known by a total of at least 35 names. Known names include the following;
Makila Mabe [which literally means "bad blood" or unlucky child] he was born very sickly. Others include: Papa Plus; Tcha – Tcho , Eza Mayi , Papa Top, Mukulu Kulu, Effrakata, Fololo Papa, Papa Happiness , Rapid Intervention Force, Golden Star, World No. 1 , Quadra Kora Man, Grand Mopao, Mopao Mokonzi, MM, High Priest Mother, Nzambe Ya Ba Na Africa Golden Ball, BB Taste, Favorite Dish, Na Didi Papa, Papa Mourinho, Mopao Sarkozy, Pape Noir, Barack Obama, Young Pato, Guardiola, La Rambo Du Congo, Central Market, Acram – Oje, Zando Ya Munene, Pure Again, Patrão Cinco Estrelas[Portuguese for 5-Star Boss], Koffi Central, Treizième Apôtre[Thirteenth Apostle].
Koffi courted controversy after he attempted to add Pape Noir (Black Pope) to his numerous names, a move that did not go down well with the predominant catholic DR Congo fraternity.
"Vote for your favourite artistes to win in the #ZZINAwards this April. Visit; www.galaxyfm.co.ug or Vote on your phone by dialling *289*4# and follow prompts. Voting closes on April 26th 2014."
(Visited 9,060 time, 1 visit today)
Ykee Benda to headline "Live Music Xplosion" anniversary celebration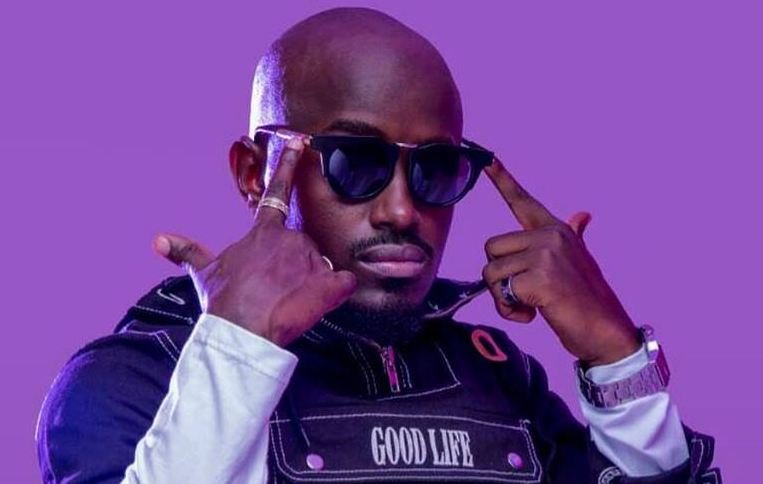 Singer Karole will this Friday celebrate the one year anniversary of her live music explosions at a concert that will feature Ykee Benda.
This follows successful editions of the monthly "Karole Live Music Xplosion" where she features different musical acts.
The budding singer previously featured artists like Nina Roz, Rabadaba, Cieska LItes, Maro, Vampino, Guitar Maestro and Vocalist Myko Ouma among others.
The very energetic songstress, who will be backed by S&S band has promised a thrilling performance and will also be releasing a new video dubbed "Musujja".
The show will be held at Rumour bar, Bukoto.
Staff Writer
(Visited 9,060 time, 1 visit today)
Zanie Brown's 100 Dollar Masters Dinner Sells Out

By Staff Writer
Behind what may be the most expensive dinner concert in Uganda, there lies a humble soul named Zanie Brown.
On Sunday  evening, the singer held a dinner at Gardens Hotel, Entebbe where guests were charged $100 (Roughly UGX 360,000) for entrance and $1000 (UGX 3.6 Million) for a table.
The show was massively attended by corporate companies and key sector stakeholders in the country.
"She wanted an exclusive, special show for her fans," said a close source. "In terms of ticket prices, this is one of the most expensive shows not only for the artist, but Uganda at large."
At the show, as earlier publicized, the singer premiered her new song "Mugulu", an inspirational, melodic track synonymous to her recent uplifting projects like "Muyaye."
"Mugulu may not just be a track, it could be her album title too," a source speculated when asked for details of the song.
Despite the subtle advertising, Zanie pulled, according to eye-witnesses, one of the most epic, well-attended plush dinners ever.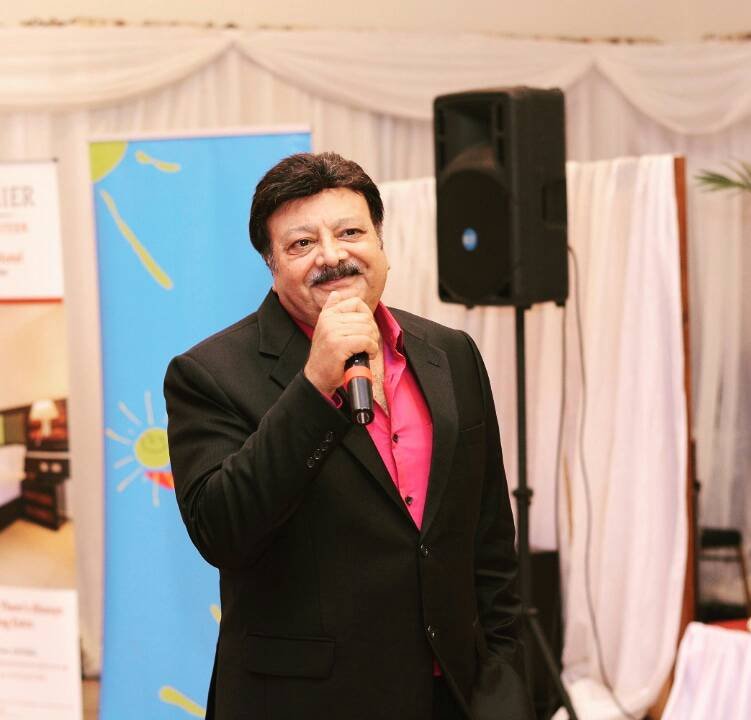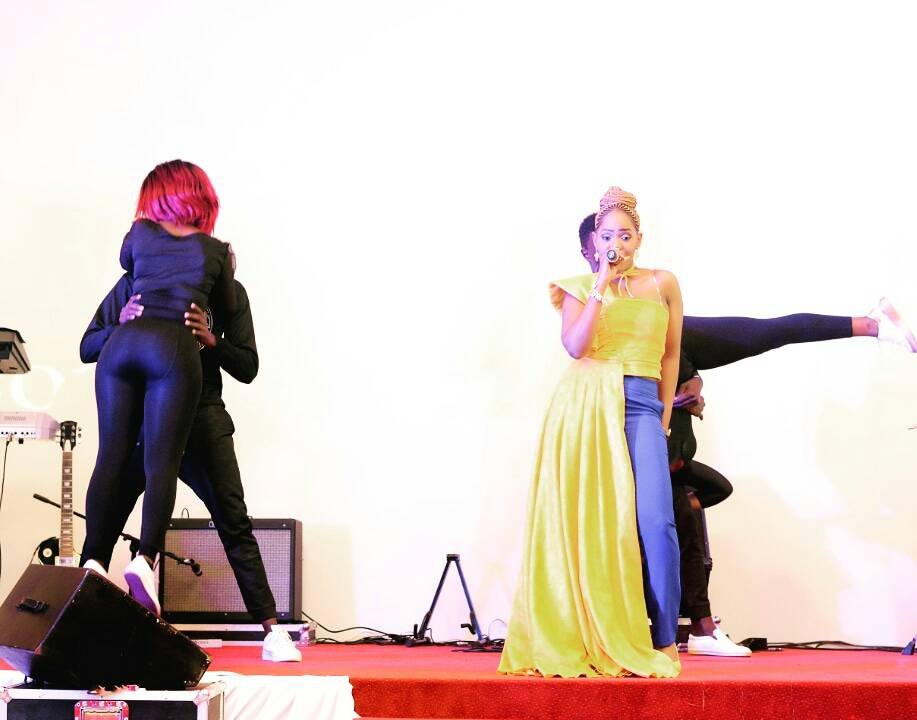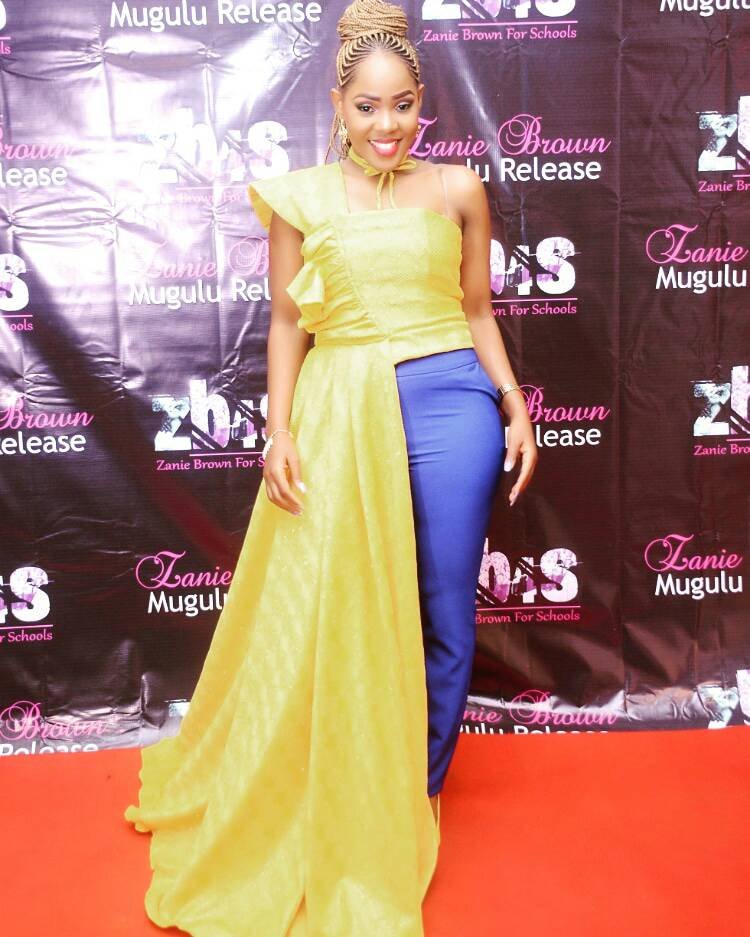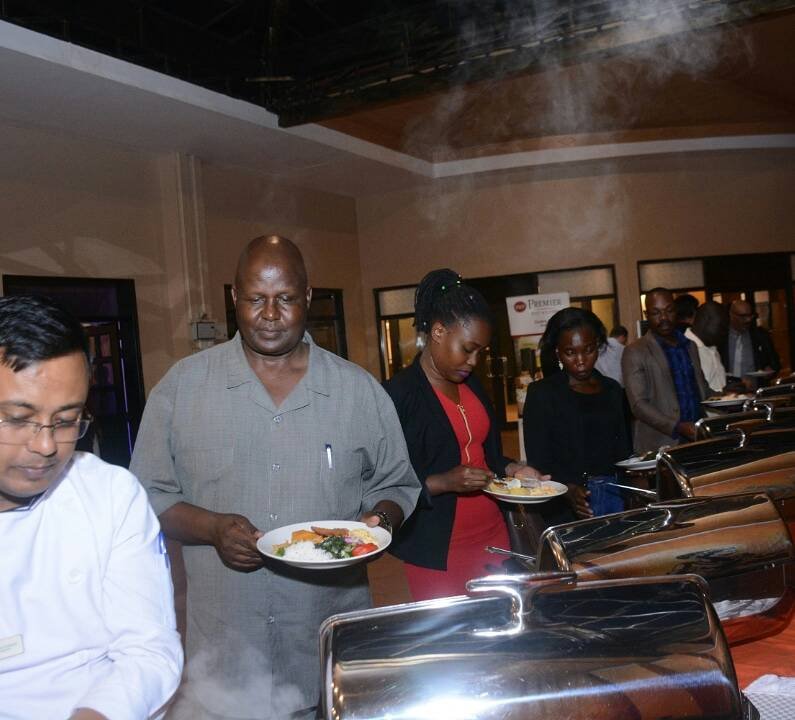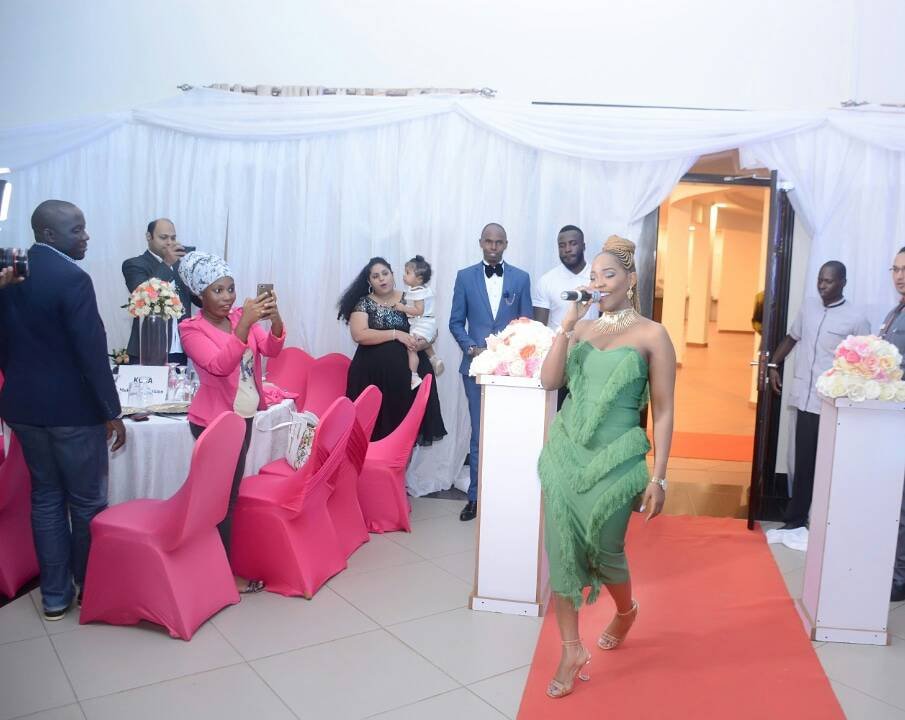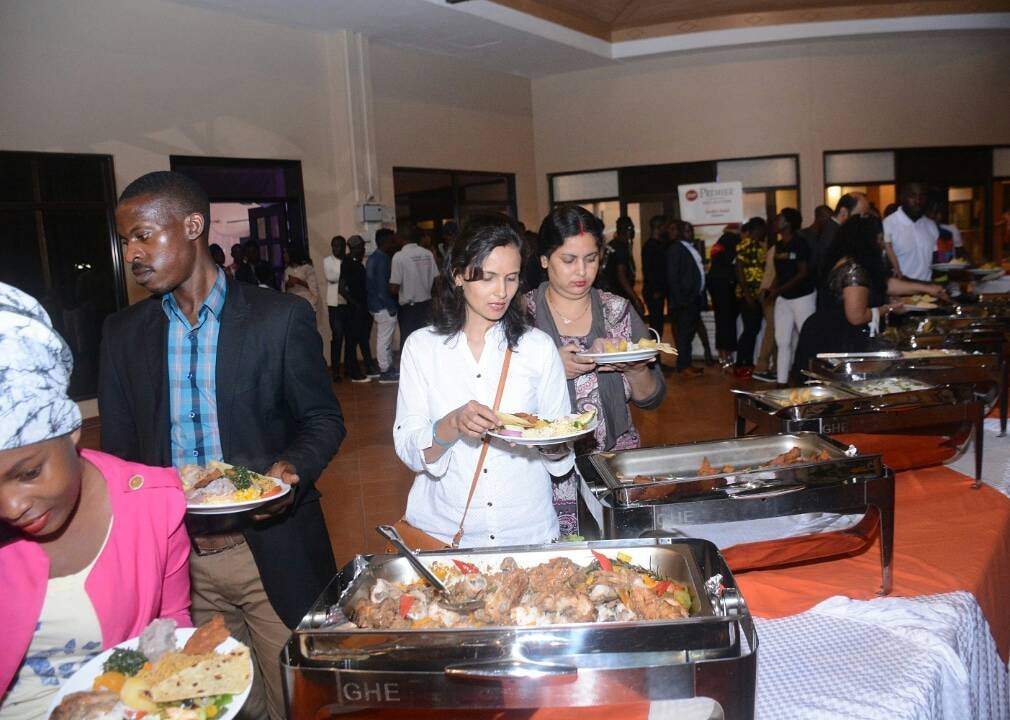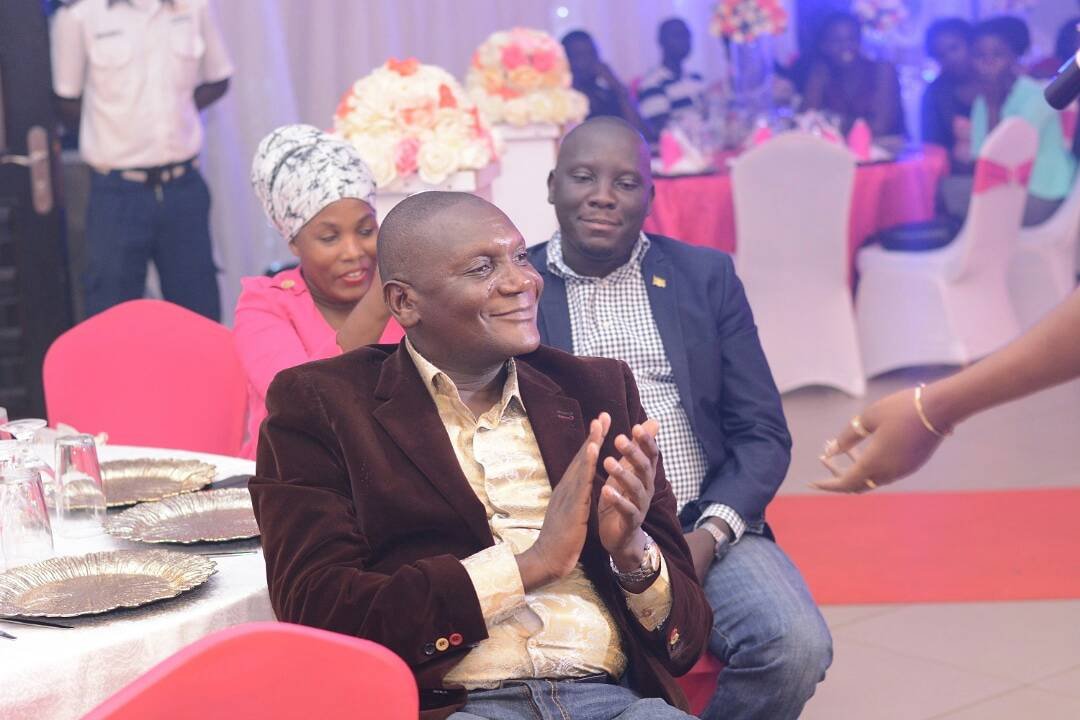 (Visited 9,060 time, 1 visit today)
The Baninas Drop Win Anything Audio, Listen to it here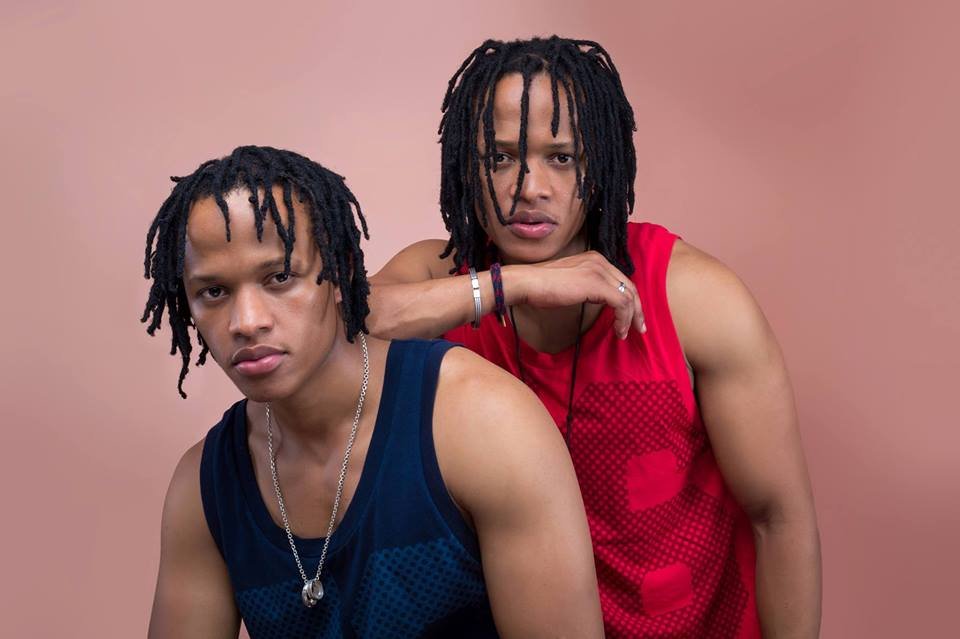 By Staff Writer 
Uganda's singing duo The Baninas have finally released their debut song titled Win Anything that people have been anxiously waiting for
Win Anything is a love ballad which was produced by top producer Sir Dan Magic, in the song The Baninas sing about their lovers that if they are with them, their love can win anything
listen to the song here
(Visited 9,060 time, 1 visit today)