10 Things You Didn't Know About Koffi Olomide!

By Dan B. Atuhaire
Koffi Olomide will be in Kampala this month for a number of charity activities and a music concert. He will be the headlining artiste at a charity concert organised by Rotary Uganda. Here's a few facts about the singer.
1) Koffi Olomide is 57 Years Old. He was born Christophe Antoine Agbepa Mumba, to a Congolese father and Sierra Leone mother on 13 July 1956.
2) The name Koffi was given to him in line with the common West African naming tradition (Sierra Leone, Ghana) in relation to the day of the week one is born. Koffi is one of the names given to boys born on Friday.
Popular male names for the other weekdays are: Kojo(Monday), Komla(Tuesday), Kwaku(Wednesday), Yao(Thursday), Kwame(Saturday) and Kwasi(Sunday)
3) Koffi Olomide is a proud holder of a Bachelors' Degree in Business Economics. He also has a Masters' Degree in Mathematics from the University of Paris.
4) He started his music career with Papa Wemba's band, Viva la Musica, initially as a composer and song-writer, and later as a vocalist and lead-singer.
5) The name Olomide was coined during his time at Viva La Musica. Koffi was such an impressive songwriter that one day in 1977 Papa Wemba exclaimed, "Ooh! l'homme idee" (Oh! the idea-man!). A funkier version of the words was adopted – Olomide. Koffi Olomide would later become his official stage name.
6) Koffi Olomide went solo in 1986, forming his own band that he called Quartier Latin. He does a unique genre, a slower style of soukous that he calls Tcha Tcho.
7) Koffi won four Kora Awards at the annual Kora Awards in South Africa in 2002 for his effort on the album: Effrakata. These included the award for Best African Artist, which he had earlier won in 1998.
8) Koffi mainly lives in France, and is married with seven children. His children have a unique naming convention: Aristote, Elvis, Miss Universe, Nike, Rocky, Del pirlo Mourinho and Saint James Rolls.
9) In August 2012, Koffi Olomide was found guilty of assaulting his producer. Earlier on, in the same year he had been charged with raping three of his dancers. The charges were later dropped.
10) Koffi Olomide probably holds the record for the biggest number of aliases by any musician in the world. He is known by a total of at least 35 names. Known names include the following;
Makila Mabe [which literally means "bad blood" or unlucky child] he was born very sickly. Others include: Papa Plus; Tcha – Tcho , Eza Mayi , Papa Top, Mukulu Kulu, Effrakata, Fololo Papa, Papa Happiness , Rapid Intervention Force, Golden Star, World No. 1 , Quadra Kora Man, Grand Mopao, Mopao Mokonzi, MM, High Priest Mother, Nzambe Ya Ba Na Africa Golden Ball, BB Taste, Favorite Dish, Na Didi Papa, Papa Mourinho, Mopao Sarkozy, Pape Noir, Barack Obama, Young Pato, Guardiola, La Rambo Du Congo, Central Market, Acram – Oje, Zando Ya Munene, Pure Again, Patrão Cinco Estrelas[Portuguese for 5-Star Boss], Koffi Central, Treizième Apôtre[Thirteenth Apostle].
Koffi courted controversy after he attempted to add Pape Noir (Black Pope) to his numerous names, a move that did not go down well with the predominant catholic DR Congo fraternity.
"Vote for your favourite artistes to win in the #ZZINAwards this April. Visit; www.galaxyfm.co.ug or Vote on your phone by dialling *289*4# and follow prompts. Voting closes on April 26th 2014."
(Visited 9,060 time, 3 visit today)
Davido set for '30 Billion Concert' in Kenya

By Consolate Namyalo
One of Nigeria's biggest music acts, David Adedeji Adeleke aka Davido might have made more news this year for his new love interest, Chioma than his music career.
The "Fia" singer has now returned to the entertainment scene in East Africa, making headlines as he gets ready to put on a huge concert in Kenya this month.
Dubbed,"30 Billion Concert", it promises to be one to remember with a massive line up of performing acts including, the Kansoul and P-Unit alongside celebrated top DJ's : DJ Joe Mfalme, DJ Protege, DJ Ace King and DJ Seme.
The concert is slated for 24th Novemeber, kicking off at Uhuru gardens,with regular tickets going for Ksh3, 000 advance and Ksh3, 500 at the gate, while the VIP section is Ksh10,000 including 4 vouchers for drinks. The VVIP section will go Kshs25,000 and will include an open bar, where concert goers will get to enjoy limitless drinks.
(Visited 9,060 time, 3 visit today)
Photos: Mr. Eazi thrills fans at album listening party

By Our Reporter
It was a fun filled experience for Kampala fans of popular Nigerian artiste Mr. Eazi, as he on Thursday night, treated them to a wonderful listening party for his third studio album tilted 'Lagos to London'.
The exclusive listening party which was held at Cayenne bar in Bukoto was hosted by Smirnoff Vodka, which is also promoting his album.
The unique music experience gave fans a special opportunity to listen to the new album with Mr. Eazi as well as be treated to a special performance by the artist.
He performed songs like Pour Me Water and Property as well as collaborations with artists such as Simi, Burna Boy, Chronixx and Maleek Berry.
Mr. Eazi also announced the launch of his emPawa Program, meant to empower Africa's young and undiscovered music talent to global success. The accelerator program will empower 100 African musicians annually drawing from a USD300,000 fund.
Here are some photos from the party.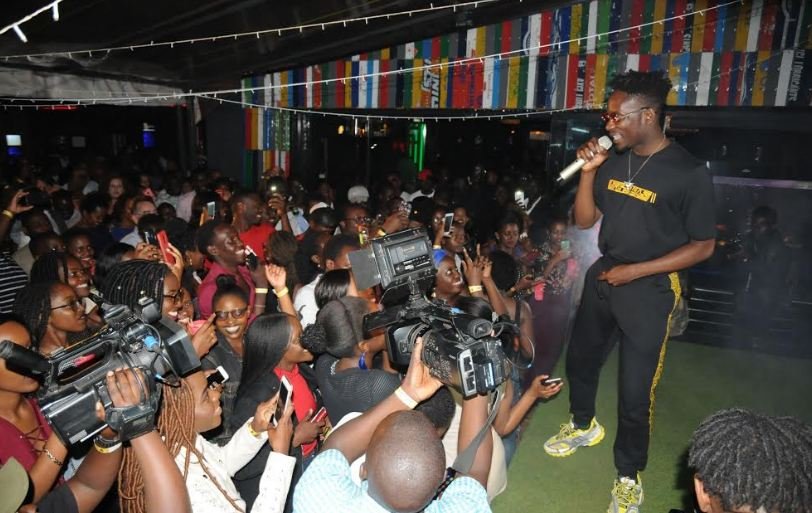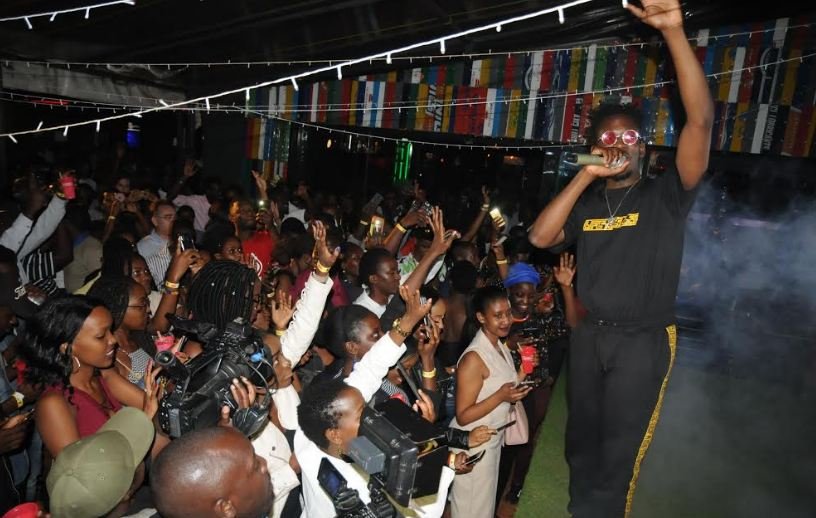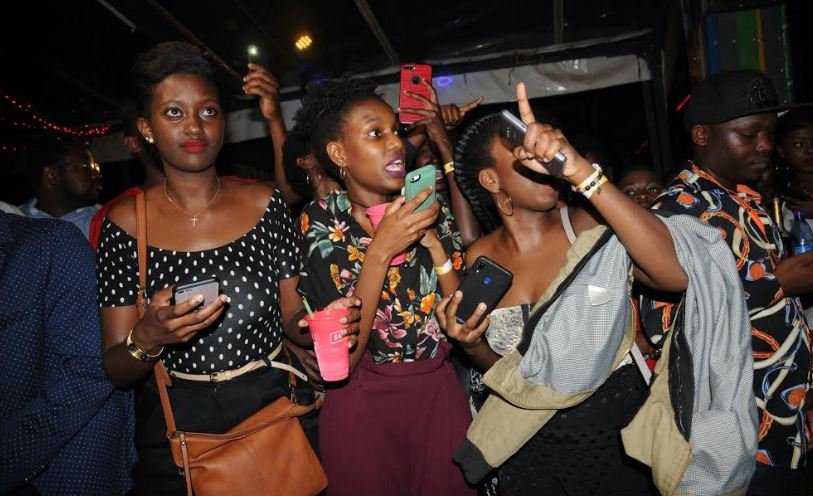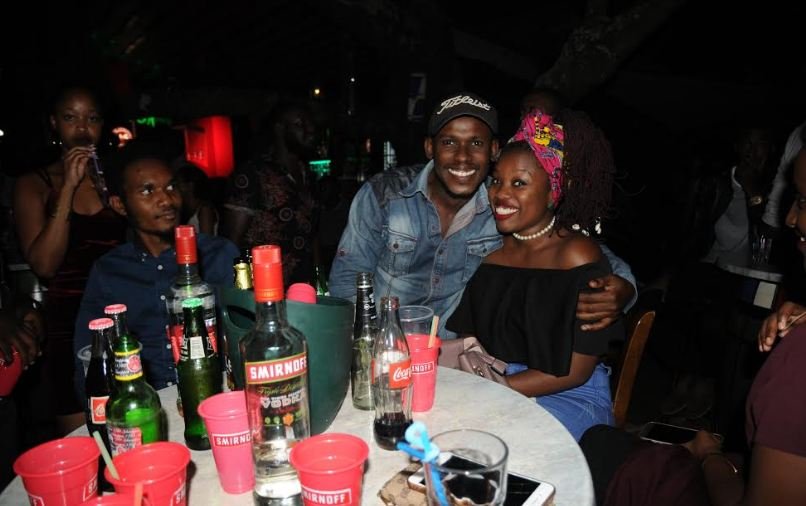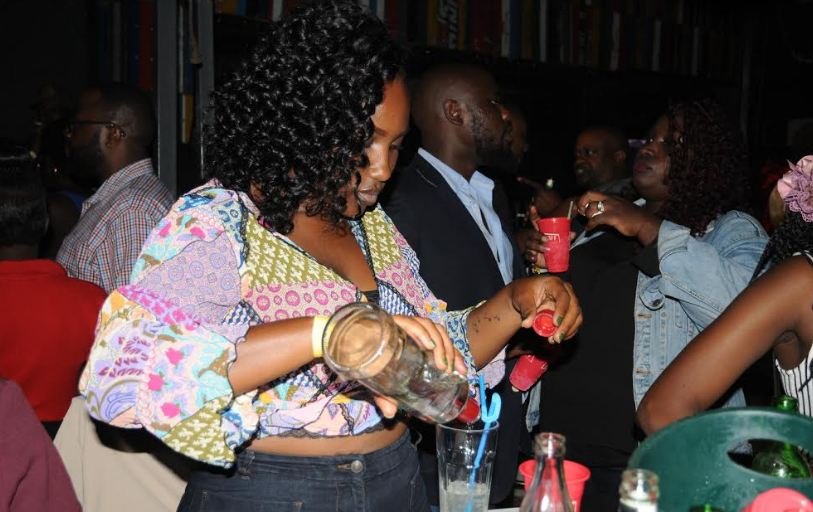 (Visited 9,060 time, 3 visit today)
Nigerian star Mr. Eazi launches program to empower emerging Ugandan musicians

By Our Reporter
Nigerian star, Mr. Eazi has launched a program aimed at empowering Uganda's emerging and undiscovered music talent to global success. Dubbed "emPawa", the accelerator program was launched at Skyz hotel in Kampala on Thursday and will altogether empower 100 musicians on the continent annually drawing from a USD300,000 fund.
Speaking during the press briefing, the "Leg Over" hitmaker revealed that he came up with this initiative following  overwhelming response to his call for songs from emerging artistes for a chance to bankroll their next music project.
"Early this year, I put out a tweet saying I wanted to help emerging artistes and attached an email where they could send their songs," he explained. "In under 30 minutes, I had already received 4000 emails from various talented individuals across Africa who were sending in their songs. These were just too many and I could not go through all these emails, and that is how this program came up."
To participate, artists will be required to upload a video showcasing their talent on their Instagram account and tag it — #emPawa100. Each artists' submission will be reviewed by top industry experts from across Africa. From all entries, 100 artists will be selected to move onto the next stage of the programme and share a $300,000 fund.
Each of the 100 hand-picked artists will receive $3000, with $1000 being invested to create a high quality music video of their submission track. Each of the artists' videos will be placed on Mr. Eazi's YouTube channel 'Detty TV' along with the emPawa social media platforms, creating further exposure for the artist.
From the 100 artists, 10 will be specially selected to undergo mentorship in an incubator program enlightening them on how to grow their brands, export and monetize their music.
The emPawa program, features an all-star team of acclaimed artists and music producers including Mr. Eazi, Diplo and Raye who will participate in grooming and mentoring the young talent.
(Visited 9,060 time, 3 visit today)