10 Things You Didn't Know About Koffi Olomide!

By Dan B. Atuhaire
Koffi Olomide will be in Kampala this month for a number of charity activities and a music concert. He will be the headlining artiste at a charity concert organised by Rotary Uganda. Here's a few facts about the singer.
1) Koffi Olomide is 57 Years Old. He was born Christophe Antoine Agbepa Mumba, to a Congolese father and Sierra Leone mother on 13 July 1956.
2) The name Koffi was given to him in line with the common West African naming tradition (Sierra Leone, Ghana) in relation to the day of the week one is born. Koffi is one of the names given to boys born on Friday.
Popular male names for the other weekdays are: Kojo(Monday), Komla(Tuesday), Kwaku(Wednesday), Yao(Thursday), Kwame(Saturday) and Kwasi(Sunday)
3) Koffi Olomide is a proud holder of a Bachelors' Degree in Business Economics. He also has a Masters' Degree in Mathematics from the University of Paris.
4) He started his music career with Papa Wemba's band, Viva la Musica, initially as a composer and song-writer, and later as a vocalist and lead-singer.
5) The name Olomide was coined during his time at Viva La Musica. Koffi was such an impressive songwriter that one day in 1977 Papa Wemba exclaimed, "Ooh! l'homme idee" (Oh! the idea-man!). A funkier version of the words was adopted – Olomide. Koffi Olomide would later become his official stage name.
6) Koffi Olomide went solo in 1986, forming his own band that he called Quartier Latin. He does a unique genre, a slower style of soukous that he calls Tcha Tcho.
7) Koffi won four Kora Awards at the annual Kora Awards in South Africa in 2002 for his effort on the album: Effrakata. These included the award for Best African Artist, which he had earlier won in 1998.
8) Koffi mainly lives in France, and is married with seven children. His children have a unique naming convention: Aristote, Elvis, Miss Universe, Nike, Rocky, Del pirlo Mourinho and Saint James Rolls.
9) In August 2012, Koffi Olomide was found guilty of assaulting his producer. Earlier on, in the same year he had been charged with raping three of his dancers. The charges were later dropped.
10) Koffi Olomide probably holds the record for the biggest number of aliases by any musician in the world. He is known by a total of at least 35 names. Known names include the following;
Makila Mabe [which literally means "bad blood" or unlucky child] he was born very sickly. Others include: Papa Plus; Tcha – Tcho , Eza Mayi , Papa Top, Mukulu Kulu, Effrakata, Fololo Papa, Papa Happiness , Rapid Intervention Force, Golden Star, World No. 1 , Quadra Kora Man, Grand Mopao, Mopao Mokonzi, MM, High Priest Mother, Nzambe Ya Ba Na Africa Golden Ball, BB Taste, Favorite Dish, Na Didi Papa, Papa Mourinho, Mopao Sarkozy, Pape Noir, Barack Obama, Young Pato, Guardiola, La Rambo Du Congo, Central Market, Acram – Oje, Zando Ya Munene, Pure Again, Patrão Cinco Estrelas[Portuguese for 5-Star Boss], Koffi Central, Treizième Apôtre[Thirteenth Apostle].
Koffi courted controversy after he attempted to add Pape Noir (Black Pope) to his numerous names, a move that did not go down well with the predominant catholic DR Congo fraternity.
"Vote for your favourite artistes to win in the #ZZINAwards this April. Visit; www.galaxyfm.co.ug or Vote on your phone by dialling *289*4# and follow prompts. Voting closes on April 26th 2014."
(Visited 9,060 time, 1 visit today)
I have recovered fully and ready to resume work – Bryan White.

By Stuart G-Khast
Money bag Brian Kirumira who is popularly known as Bryan White is back on his feet and ready to resume his activities with his founded and self funded Bryan White Foundation. Bryan White yesterday revealed all activities will resume now that he is fully recovered and ready to work. "I have fully recovered and will resume work this week or early next week." he said.
Bryan White earlier this month suffered severe sickness that left him admitted in Nakasero hospital where he was after a week refered for further treatment. It is then that the tycoon furthered his treatment in an anonymous hospital from which he returns in better shape this week.
He has assured those that were within vicinity upon his return that he will be returning to work starting this week.
Watch video:
(Visited 9,060 time, 1 visit today)
Socialite Zari Hassan named judge for Miss Uganda Pageant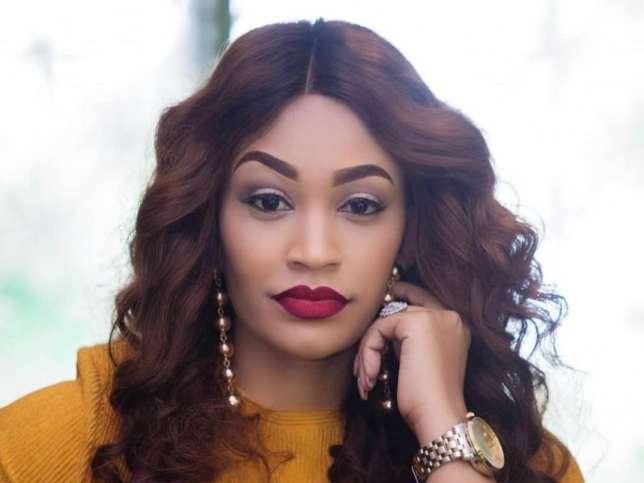 South Africa based Ugandan socialite Zari Hassan has been announced as one of the judges and patrons for the 2018 Miss Uganda Pageant.  She will also be a guest speaker at a CSR (corporate social responsibility) activity targeted to young girls organised by the Miss Uganda Foundation.
According to Brenda Nanyonjo, CEO of the Miss Uganda Foundation, Zari was chosen as one of the judges because she is the epitome of "beauty and brains". "Zari is the perfect example of our motto at Miss Uganda which is beauty with a purpose! She is not only a beautiful woman but she has managed to achieve so much in her career as a businesswoman while she is raising 5 children. We believe she will be an excellent judge for the pageant." She said.
Talent Africa's CEO Aly Allibhai also noted that, "We are really excited to have Zari as a part of our team for the Miss Uganda Pageant. She is a strong independent women who is an inspiration and role model to young women in Uganda. The things she has achieved are phenomenal, she has been though many hardships but she always find a way to bounce back and keep developing and building her personal brand to be one of Uganda's most celebrated personalities."
The Miss Uganda finale is slated for August 10th at Kampala Sheraton Hotel.
Staff Writer
(Visited 9,060 time, 1 visit today)
A Pass, Vinka to host upcoming Spinny Silent Disco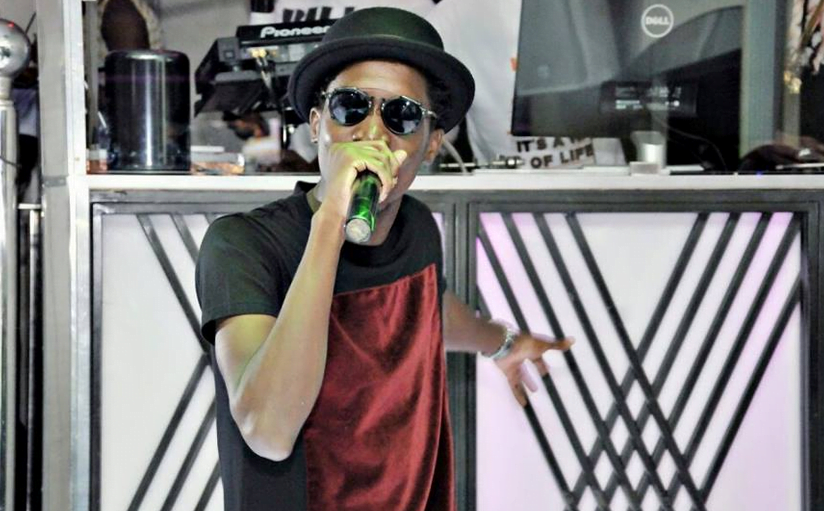 Singers, A Pass and Vinka will host the forthcoming Spinny Silent Disco. To be held on Saturday, June 30 at Atmosphere Lounge, Kololo, the event is billed to be another party explosion in the city.
As has always been the norm with Spinny Events, there will be a lineup of celebrated Kampala spinners like DJ Urbanstar, DJ Crim, Deejay LL, Lolah, Slick Stuart and Roja, Benon DJ, DJ Jerry, Malias, Bryan among many others to grace the decks.
DJ Spinny, who is known for hosting plush gatherings in Kampala and Kigali noted that the party will be nothing short of excitement and explosive merrymaking.
"There is a lot in stock for our fans," he said. "The music, the DJs, and the energy we hope to exhibit is nothing you've seen before."
A Pass and Vinka being some of the top-selling new generation artists, Atmosphere Lounge is expected to flood with stylish and free-spirit youthful fans.
Staff Writer
(Visited 9,060 time, 1 visit today)